Due to an influx of spam accounts getting through and joining the site, user registrations have once again been disabled until further notice as we work on a different solution.
LISA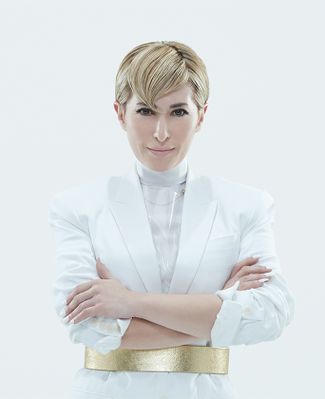 LISA is a Japanese pop singer-songwriter, singed to avex trax's rhythm zone sub-label. She made her inital debut in 1993 as LiSA and after a few unsuccessful singles was dropped from two major labels. She re-emerged in 1998 as the vocalist for the rap group m-flo. She rose to fame in the group, but left in 2002 at the height of their success to work on a solo career. She would eventually return to the group 15 years after her departure. Over the years her sound has changed from light pop-rock, to R&B and hip-hip, and most recently she has been releasing various types of electronic music.
Profile
Information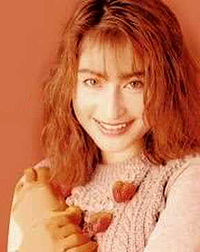 Narita Elizabeth Sakura first made her debut into the music world in 1993 at the age of eighteen. She made her debut under the stage name LiSA, and was signed under Tokuma Japan Communications. After the release of two singles she was dropped from the label, and was picked up by the Universal Music Japan subsidiary label, Kitei MME. After the release of two more unsuccessful singles, LiSA was dropped from her second major label. After a short break, LISA then started working as a part time vocalist for the group Ram Jam World under the name UNIKA. She was featured as a session vocalist on the band's 1997 single "melody" and their 1998 single "Salvia". She was also featured on a couple tracks on two of their albums: rough and ready and Sekai.
In 1998, LISA was approached by by her former schoolmates, VERBAL and Takahashi Taku, whom asked if she wanted to be the vocalist for their group m-flo. Before she joined the group they had already released their indie debut vinyl single under avex trax's Rhythm REPUBLIC, "The Way We Were". The groups first single with LISA (who was still going by UNIKA at the time) was "been so long", which was released in December 1998. Soon the record label saw the group's growing popularity, and moved them off of the indie label to the rhythm zone sub-label. She changed her stage name to LISA and the group released their major label debut single, "the tripod e.p". After the release of four more successful singles, the band released their first studio album, Planet Shining.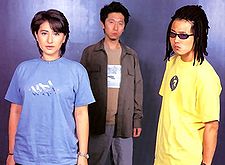 Not long after the band became major, they were approached to produce other artists. VERBAL did a lot of remixes and featuring work, while Takahashi Taku did a lot a compositions. Even though LISA was a talented songwriter, she didn't seem to do as much work outside of the band. She did a lot of backing vocals and chorus work on songs the band produced for artists such as K., Kirari, and Matsutoya Yumi.
In 2001, m-flo released the single, "come again". The single ended up being the group's most successful; the single reached #4 on the weekly Oricon chart, and sold a total of 389,760 copies. Not long after the band released their highly successful second studio album, EXPO EXPO. After the release of the album the band went on a successful tour and released a string of re-cut singles. LISA soon decided to branch out, and in 2002 she left the band and started her solo back up with the single, "move on". The single did well, peaking at #7 on the weekly Oricon chart. The song had a strong upbeat pop sound to it, with some urban influence. Her next single, "Babylon no Kiseki" featured a heavier pop-rock sound on the title track, while the b-side was a soft piano ballad.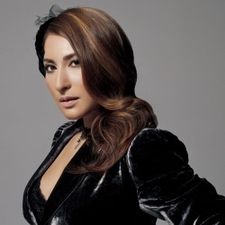 In 2003, LISA released her debut solo studio album, JUICY MUSIC. The album was made up of songs written by LISA herself and peaked at #5 on the weekly Oricon chart. After that release, there was a drop in LISA's sales. Her next two singles ("Flower For The Lion e.p. ~Peace in Love~" and "My Dearest") reached #135 and #90 on the Oricon. It was around this time that LISA started doing to work as a producer. She composed the song "Pearl Moon" and produced the song "one" from Koda Kumi's grow into one album. LISA's next single then featured rising stars Koda Kumi and Heartsdales, "SWITCH / I ONLY WANT TO BE WITH YOU", the single did better then her previous two single and was able to peak at #49 on the Oricon. She soon followed up with her second studio album, GRATITUDE, which was able to reach #19 on the Oricon chart.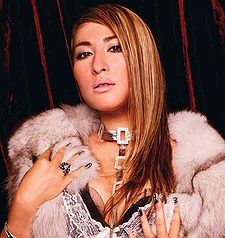 Going into 2005, LISA started to release material more sporadically. In April she collected many of the covers she recorded and relased an acoustic cover album of American pop song from the 1980s called, MELODY CIRCUS. Later that year in July, another album was released. Kaze no Ongaku ~radiating from an N.G.O~ was release by LISA's original record label from 1993, Tokuma Japan Communications. The album was a collectin of rare tracks such as live songs and unreleased studio recordings. She also started working closer with her old bandmates of m-flo, and she was featured on the song "TRIPOD BABY" from their BEAT SPACE NINE album. LISA ended the year by releasing her 14th single, "I, Rhythm", which has been described as an urban pop song.
In 2006, LISA's music took on a new sound. Her previous releases since leaving m-flo had been more of pop song, with some urban influence. This year, LISA started to record more urban songs, working with styles such as hip-hop, R&B, and reggae. In March, she released an R&B concept album, GOD SISTA. This style would also carry over to her third studio album, ELIZABETH. However LISA would again make a style change with her 16th single, "tomorrow", which has been described as a house influenced track. After the single's release, LISA released her second best album (the first best was a mix of unreleased and live tracks) LISABEST -mission on earth 9307-, which peaked at #29 on the weekly Oricon.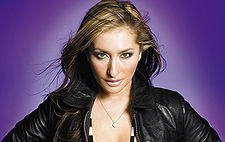 After the release of m-flo's last loves album, COSMICOLOR, the group went out on tour and LISA was asked to join them. She was a big part of the show, performing six songs with the group, which was more than any other atist on the tour. Because of this rumours started that LISA was going to re-join the group. Instead she was featured on the groups final "loves" track, "love comes and goes", along with YOSHIKA, Hinouchi Emi, Ryohei, and Emyli. After this LISA went back to focusing on her solo career and released her first mini-album in February 2008, ready to disco. Even thought the album's title suggest the album would have a disco theme, the album didn't and contain a vareity of styles. A few months later LISA released another mini-album, got that fever, which was made up completely of electronic songs.
In 2009, LISA worked with m-flo once more on a new song for their best album, MF10 -10th ANNIVERSARY BEST-, called "SOUND BOY THRILLER feeeeeeeeeeat. LISA." The first disc of the album contained tracks from the groups days as a "tripod". She was also featured on the song "FIRE WOO FOO FOO" on Diggy-MO's debut album, Diggyism. In November of 2009, LISA released her fourth studio album, Disco Volante. The album was made up of a variety of electronic songs, some were taken from her two previous mini-albums, and a few from house compilations, as well as some new tracks.
Discography
Albums
Best Albums
Mini-Albums
Cover Albums
Concept Albums
Singles
Digital Singles
DVDs
Other DVDs
Compilations / Other
Composed works
PERFECT LOVE... GONE WRONG (LISA M-FLO MIX) (Remix and Rap)
External Links