Due to an influx of spam accounts getting through and joining the site, user registrations have once again been disabled until further notice as we work on a different solution.
YOSHIKA
YOSHIKA is a J-R&B artist most recognised for her work collaborating with m-flo. She has lived in Canada and California, hence she has a perfect English accent. Originally she released a single and an album under the indies label, RED ALERT RECORDS, however due to her collaboration with m-flo she was able to debut under the major label ATLANTIC JAPAN. Her major label debut album, timeless, was released in January of 2006. After a long hiatus, YOSHIKA came back in 2008 and got a new contract with Grand Trax (sub-label of GRAND FUNK inc.) and released her third album "World". In 2010 is scheduled her fourth album named "REDWOOD TREE" and a live album "I SING -LIVE BEST-".
Profile
Birthday: December 20, 1983
Blood Type: O
Height: 168cm
Birth Place: Yokohama, Kanagawa Prefecture, Japan
Hobby: Cooking
Liked Foods: Mexican Food, Omelette Rice
People She Respects: Mum, Dad, Stevie Wonder
Favourite Artists: Common, India.Arie, King Britt, Lenny Kravitz, Missy Elliott, TLC
Information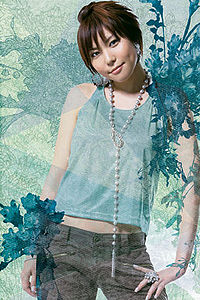 YOSHIKA was born in 1983 in Yokohama. When she was 11, she moved to Canada for a year and a half, and then once again when she was 17 she moved to America for two and a half years. She went to High School in California, and while she was there she became interested in soul, R&B and hip-hop. She is described to have a strong voice, and a bright character.
After returning back to Japan in mid 2002, she sung many songs for CM's, one of those being "JOLIE", a cover of the Al Kooper song of the same title. "JOLIE" was used for the SONY Cyber-shot theme song, which ran from 2002 till 2003. She even released this as an indies single later on under the RED ALERT RECORDS label. The song debuted on J-WAVE's TOKIO HOT100 request show at #35 and stayed on these charts for a long time.
In November of the same year, YOSHIKA released an 8-track indies album entitled "STRAIGHT AHEAD". She had written and composed all of the tracks (except for the cover) and had even arranged the choruses of each song. Critics labelled the album as "A high-quality, western style R&B album", among other great things.
In 2004, by chance her album was heard by the members of m-flo, after which they offered to sign her up as one of the vocalists for their next album, which would later be called "BEAT SPACE NINE". YOSHIKA featured on all three m-flo singles prior to the album's release, with their first single, "let go", becoming a major hit. Despite the single only peaking at #12 on Oricon charts, it had an extremely long chart run with a total of 31 weeks. This propelled it to selling 111,632 units and becoming the #91 single for 2005.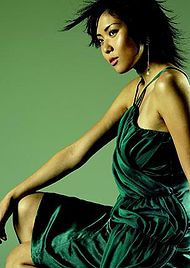 Because of the great exposure from this hit single, YOSHIKA signed up for a major label debut, under ATLANTIC JAPAN with the single "Call Me". "Call Me" was written and composed by songstress BONNIE PINK. After Yoshika's summer tour with m-flo ended, she released her second single, "Just Us". Despite "Just Us" being used for the Nikon Coolpix camera ad's CM song, it did not do as well as "Call Me" had done on the charts.
In January of 2006, YOSHIKA released her first major label album, called "timeless". The album was met with minor commercial sucess, as it reached #16 on Oricon charts. As a comeback single after her album, it was announced that YOSHIKA would release her fourth single, "Touch", in July of 2006. However, the single was cancelled due to Yoshika's pregnancy. In December of 2006, Yoshika gave birth to a little girl.
After two years of absence, YOSHIKA came back in September of 2008, with a digital single named "Stand Up". She also got a new contract with Grand Trax (sub-label of GRAND FUNK inc.). She released two other digital singles and, finally, by the end of the year, her third album "World" came out.
In 2010, YOSHIKA will release her fourth album, "REDWOOD TREE" and a first live album "I SING -LIVE BEST-".
Discography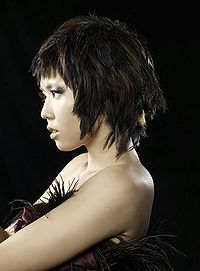 Albums
Singles
Internet Exclusive
DVD / VHS
Collaborations
External Links