New user registrations have been disabled until further notice. If you would like to create an account, please message
Generasia on Facebook
. Thank you!
Shirota Yu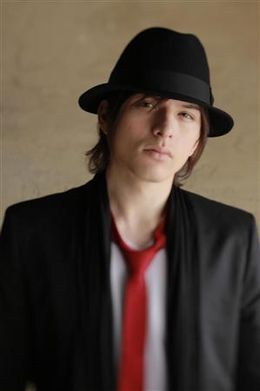 Shirota Yu (城田優) is an actor as well as singer. He mostly performs in stage productions and is well known for his roles as Tuxedo Mask in the Sailor Moon Musicals and Tezuka Kunimitsu in The Prince of Tennis musical and movie. He is a former member of the stage acting group D-BOYS. Shirota Yu signed with avex trax and, on May 4th 2011, he will debut as a singer under the name U with a single of the same name.
Profile
Birth Name: Shirota Yu (城田優)
Nicknames: Shiroro, Shiropon, Shirotan (しろたん), Yuu-ani (ゆう兄), U-kun (by Yamashita Tomohisa & Akanishi Jin), Yuu (ゆう)
Date of Birth: December 26, 1985
Blood Type: O
Ethnicity: Half Japanese from his Father, Half Spanish from his mother.
Height: 188cm (6'2")
Family: Older brothers Shirota Jun and Shirota Dai, older sister Shirota Maria, younger sister Shirota Rina, father, mother
Information
Shirota Yu was born in Tokyo, Japan, but as his mother was from Spain he spent five years (ages 3-8) of his life in Barcelona. Though his Spanish is not perfect, he can still speak conversational Spanish to this day. Coming from a musical family, he began to compose early on, writing his first song in fourth grade. His mother taught him piano.
He went to high school with Yamashita Tomohisa and remains good friends with him and Akanishi Jin to this day.
Japanese Discography
Albums
Cover Albums
Singles
Digital Singles
Video Releases
Compilations / Other
International Discography
Digital Singles
Filmography
Dramas
Movies
Music Video
Musicals
[2002] Musical Bishoujo Senshi Sailor Moon Aki no Fan Kansha Event
[2003] Winter Special Musical Bishoujo Senshi Sailor Moon Mugen Gakuen: Mistress Labyrinth: Kaiteiban
[2003] Musical Bishoujo Senshi Sailor Moon GW Fan Kansha Event
[2003] Summer Special Musical Bishoujo Senshi Sailor Moon Starlights * Ryuusei Densetsu
[2003] Musical Bishoujo Senshi Sailor Moon Aki no Fan Kansha Event
[2004] Winter Special Musical Bishoujo Senshi Sailor Moon Kakyuu-Ouhi Kourin THE SECOND STAGE FINAL
[2004] Summer Special Musical Bishoujo Senshi Sailor Moon Shin: Kaguya Shima Densetsu Golden Week Fan Kansha Event
[2004] Summer Special Musical Bishoujo Senshi Sailor Moon Shin: Kaguya Shima Densetsu NEW LEGEND OF KAGUYA ISLAND
[Winter 2004-2005] Musical Tennis no Oujisama: side Yamabuki feat. St. Rudolph Gakuen
[Winter 2005-2006] Musical Tennis no Oujisama: The Imperial Match Hyoutei Gakuen in winter 2005 - 2006
[2007] Sweeney Todd (as Anthony Hope)
[2011] Romeo & Juliet
Publications
Photobooks
Magazines
[2010.09.xx] BEST STAGE 2010 November (Feature)
[2011.01.xx] LOOK at STAR! OVATION 2011 (Feature)
[2011.08.xx] BEST STAGE October 2011 Issue (Feature)
[2011.09.xx] PATi ACT Vol.9 (Feature)
External Links