Due to an influx of spam accounts getting through and joining the site, user registrations have once again been disabled until further notice as we work on a different solution.
Akanishi Jin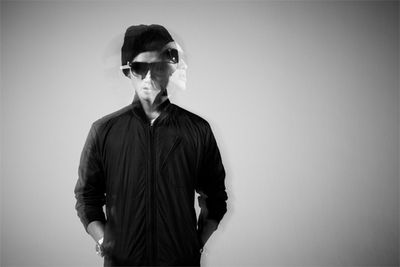 Akanishi Jin is a Japanese pop singer, music composer and actor. On December 9th, he announced his solo career by signing a global record contract with Warner Music Japan.
Profile
Birth Name: Akanishi Jin (赤西仁)
Nicknames: Jin, Bakanishi, JinJin
Date of Birth: July 4, 1984
Height: 176cm
Weight: 61kg
Blood Type: O
Entered Johnny's: November 8, 1998 when he was 14
Family: Parents, younger brother Reio, wife Kuroki Meisa, daughter, son
Bands / Groups:
Information
Akanishi Jin is a former member of the boyband KAT-TUN and also one of the most popular members of said group. Apart from acting in several dramas, he is known for penning several songs for KAT-TUN, such as Hesitate, Care, Murasaki and Love or Like.
It was announced in October 2006 that Akanishi would take an indefinite hiatus from KAT-TUN in order to study language abroad. The official statement posted a minimum time of six months depending on his success in his studies and during a press conference also cited health issues.
On the 18th of April 2007, Johnny's Entertainment announced the return of Akanishi. At a press conference held on April 20th, he mentioned that he took voice lessons in America during the latter half of his stay so that he would not fall behind once he got back.
He was also present at the Sendai concert soon after where he performed Real Face during the encore. Although he admitted that he had forgotten most of his lyrics while on hiatus, the other members of KAT-TUN were quick to assure him that they would re-teach him everything he needed to know.
Rocking in LANDS
At the fashion event of Tokyo Girls Collection on September 5, 2009. Jin appeared as a special guest to promote his new movie, Bandage. He performed the movie's theme song which marked his as the solo debut under the temporary group [LANDS]. It was released on November 25, 2009 and each copy contained a postcard to enter a drawing for tickets to LANDS special concert, held on January 16, 2010 in the Tokyo Metropolitan Area. On January 13, 2010, LANDS released their album, Olympos.
Going Solo
In 2010, he began a series of solo concerts, Star Live You & Jin, comprising a total of 32 shows from February 7, 2010 to February 28, 2010. The song "A Page" featured at his concerts, was released as part of KAT-TUN's 11th single, "Love Yourself (Kimi ga Kirai na Kimi ga Suki)," on the 2nd limited edition on February 10, 2010. He composed and arranged the song "A Page." He also co-wrote its lyrics.
Announced on March 24, 2010, Akanishi's solo tour You & Jin had a 3 show tour in Los Angeles, California on June 19 and June 20. The solo tour tickets were sold out in the first hour when it began to sell on April 15. In the last show of his You&Jin concert Akanishi announced a tour in the United States. In July 2010, it was announced that he would leave the band KAT-TUN, becoming a solo artist of Johnny's & Associates.
On November, his futuristic tour Yellow Gold Tour 3011, took part in Chicago, New York, Houston, Los Angeles and San Francisco. The tour featured was held entirely in English, including 14 English-language songs that are mostly written and produced by the singer himself.
On December 9th it has been announced his global record contract with Warner Music Japan. He and Nishikido Ryo announced a unit calling N/A. They will start the activities with a concert in Honolulu on May 24, 2020.
Japanese Discography
Albums
Best Albums
Mini-Albums
Other Albums
Singles
Digital Singles
Video Releases
Concerts / Live
Documentary
Compilations / Other
US Discography
Albums
Digital Singles
Filmography
Movies
Dramas
Publications
Magazines
[2009.11.xx] +act. Vol.24 visual movie magazine January 2010 (Cover & Feature)
[2009.11.xx] Cinema Cinema No.21 (Cover & Feature)
[2009.12.xx] Nihon Eiga navi Vol.19 (Cover)
[2009.12.xx] CINEMA SQUARE Vol.28 (Cover & Feature)
[2009.12.xx] Arena 37 Degree 2010 January Issue (Cover)
[2009.12.xx] Miss 2009 (Feature)
[2009.12.24] Hanako (Cover)
[2010.01.xx] Cinema Cinema No.22 (Feature)
[2010.01.xx] POPEYE 2010 February Issue (Feature)
[2010.01.xx] DAZED & CONFUSED JAPAN 2010 February Issue (Cover)
[2010.01.xx] Pia EX 2010 March Issue (Cover & Feature)
[2010.01.xx] FREECELL Vol.4 (Cover & Feature)
[2010.02.xx] ARENA 37 Degree 2010 April Issue (Cover & Feature)
[2010.02.xx] ARENA 37 Degree Special 2010 April Issue (Cover & Feature)
[2010.11.25] Hanako (Feature)
[2011.01.xx] Eye-Ai 2011 February Issue (Cover)
[2011.02.xx] RENA37 Degree March 2011 Issue (Feature)
[2011.02.xx] Popolo April 2011 Issue (Feature)
[2011.03.xx] Eye-Ai April 2011 Issue (Feature)
[2011.03.xx] ARENA37 Degree April 2011 Issue (Feature)
Books
[2010.01.xx] Jin Akanishi in LANDS BANDAGE Official Book
[2010.08.xx] Kazuya Kamenashi VS Jin Akanishi KAT-TUN Dattai no Shinjitsu
[2011.05.xx] Jin Akanishi "Eternal" Guitar Piece Series
Trivia
When Akanishi was in school, his teacher often read his kanji (仁) wrong and called him Hitoshi. Because of this many fans seem to believe that his name is in fact Akanishi Hitoshi - which is incorrect. The name Jin comes from 仁義礼智信 (jingireichishin) which means "the 5 Confucian virtues" and stands for benevolence, righteousness, propriety, wisdom, and sincerity. Akanishi's name means "benevolence".
He is best friends with Yamashita Tomohisa of NEWS and Shirota Yuu from D-BOYS, as well as NEWS and Kanjani8 member Nishikido Ryo.
Akanishi's wide vocal range used to be often showcased in KAT-TUN songs.
Akanishi is often given female roles when performing skits with his former band members because he "looks good as a girl"; Tanaka Koki once stated that he felt "excited" seeing Akanishi in a nurse uniform.
Nakamaru Yuichi has said that if Akanishi wants to he could easily be #1, but Akanishi himself admited that being an idol isn't his ideal job. even in one magazine interview Akanishi also said he hates to suck up to people.
External Links