Due to an influx of spam accounts getting through and joining the site, user registrations have once again been disabled until further notice as we work on a different solution.
immi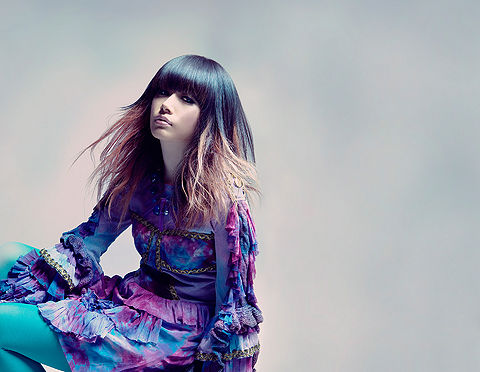 immi (イミー) is a Japanese electro-pop singer and pianist. She is currently signed to DefSTAR Records, a Sony Music Entertainment sub-label. immi originally debuted in 2001 as a pop singer under her real name Nakazawa Mayu, and she was signed to Universal Music Japan and later dropped from the label. In 2011, immi and JETBIKINI formed the electronic duo Tacomimi.
Profile
Biography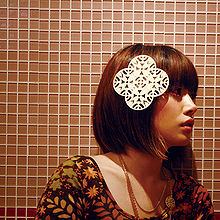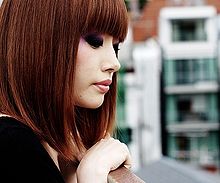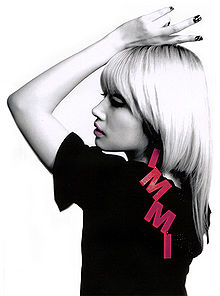 Nakazawa Mayu made her debut into the music world on November 28th 2001, with the single "Hokano Dare Demo Nai Anata wa". Throughout 2001 and 2002 Nakazawa was signed under Universal Music Japan where released a total of four singles and one album. However, after the album release, she was dropped by the label. After being dropped from the label Nakazawa where she went on an extended hiatus.
In 2006, Nakazawa started to work on her comeback. She signed with the indie label GRAND FUNK and released her fifth single "jellyfish". After the single failed to go anywhere, she returned to her hitaus. It wasn't until over a year later when she would return. Nakazawa made her comeback with a new style and a new stage name, immi. She came back writting and composing her own music and lyrics, and being produced by N.A.i.D. and JETBIKINI. Since her comeback, immi has made the move from a typical pop style to an electropop sound. Her first digital single, "Cosmic Pink", came up in November 2007 in iTunes Japan and became a cult hit selling over 50,000 copies on iTunes. This led to another song on the single, "Local Train", which was used for the big Canon commercial campaign in Japan and managed to launch her career.
March 2008, saw the release of immi's second digital single, "Klaxon". The single's B-side, is a cover The Cure's song "Lovesong". In August 2008, she released her first studio album under her new name. The album was titled Switch and was released through iTunes. The physical release of the album came on September 10th 2008.
immi's debut album seemed to be influenced by a lot of the well known electronica music of the last 15 years. Artists such as Chemical Brothers, Daft Punk, and Goldfrapp seem to be an influence, particularly Goldfrapp in delivery on "Klaxon". The song "Milk & Honey" is noted for being plagaristically close to Shinichi Osawa's track "Our Song".
In 2009, immi released her first remix album called RimmiX, which features a few new songs and some remixes of songs on Switch. In the same year, she transferred to DefSTAR Records, and released her mini-albums WONDER EP and Alice EP.
In 2013, immi revealed that she's a mother of a girl named Coco.
Discography
Studio Albums
Remix Albums
Mini-Albums
Singles
Digital Singles
Other Singles
[2009.01.07] RimmiX (HMV Limited Release)
Compilations / Other
External Links
immi
Images · Songs
Studio Albums
Remix Albums
Mini-Albums
Singles
Digital Singles
Other Singles
Nakazawa Mayu Studio Album
Nakazawa Mayu Singles
Official Website