Due to an influx of spam accounts getting through and joining the site, user registrations have once again been disabled until further notice as we work on a different solution.
Jay Park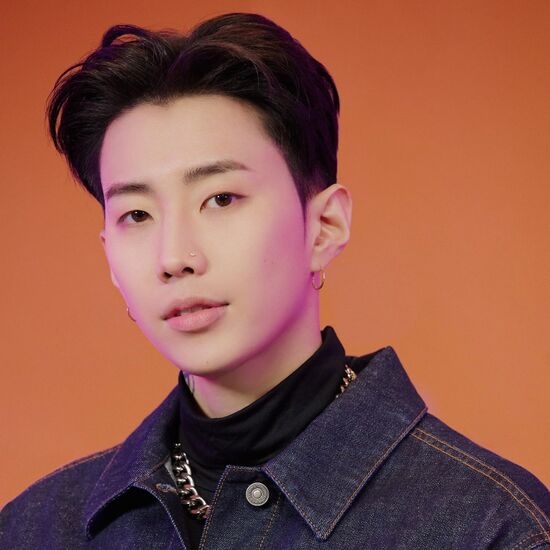 Jay Park is a Korean-American singer and actor. He made his debut as Jaebeom as the former leader of the Korean group 2PM. In 2011 he become a member of the fictional group Mr.Children for the release of the film Mr. Idol.
Profile
Information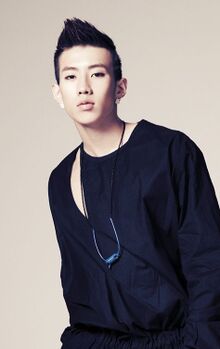 Jay Park, after a successful audition for JYP Entertainment in the U.S, moved to Korea and signed with the company as a rapper and b-boy trainee. He trained to improve his singing and also his Korean for four years before debuting as a leader in 2PM with the stage name Jaebeom.
In September 4, an internet controversy surfaced regarding him. The articles talk about posts on his personal Myspace back in 2005 about his dislike for Korea when he was still a trainee for JYP Entertainment. Although he issued an apology protesters demanded that he had to withdrawal from 2PM. Four days later in September 8, he announced on his official fansite that he would leave the group and return to the United States.
In 2010 he made his debut as a solo artist, this time as Jay Park, participating on American rapper B.o.B's digital single "Nothin' On You". The song was released in Korea after he covered the original song on his personal YouTube channel. The media also announced his first solo single "Demon" for early July, although instead he released the EP "Mideojullae".
In 2017, Jay was one of many international musicians and celebrities featured in the self-directed music video for British singer Charli XCX's single "Boys". The video featured other Asian artists such as Taka from ONE OK ROCK and EXILE SHOKICHI.
Trivia
Official Fanclub: Jay Effect (fans referred as Jay Walkers)
Korean Discography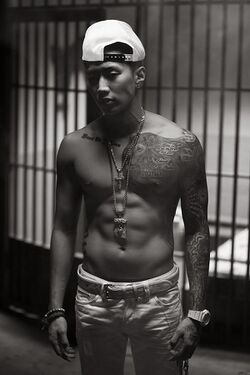 Albums
Mini-Albums
Mixtapes
Singles
Digital Singles
DVDs
Collaborations / Other
[2007.07.09] Seoul's Sad Song OST (#4 Jaebeom, Shorty Janggun - "Jeong" feat. Ye Eun (Wonder Girls))
[2009.05.27] V.O.S. - Routine Free (#4 "To Luv..." (feat. Jaebeom))
[2010.04.24] Dumbfoundead - "Clouds" (ft. Jay Park & Clara) (Free Download)
[2010.06.15] B.o.B - "Nothin' On You" (feat. Jay Park)
[2010.09.03] Brave Brothers - the Classic (#4 "Ulgosipttanmarya" (feat. Jay Park))
[2011.01.25] Dok2 & Double K - Flow 2 Flow (#12 "Hip Hop (Anthem Ver.)" (feat. Beenzino, B-Free, Bizzy, 'Jay Park, Paloalto, Swings, The Quiett & yankie)))
[2011.04.08] Swings - I'll Be There (#1 "I'll Be There" (feat. Jay Park))
[2011.04.19] Gonzo - Hustle Real Hard (#6 "My Love" (feat. Jay Park))
[2011.11.29] The Quiett - Stormy Friday (#4 "Mr. Lonely Part 1" (feat. Jay Park))
[2012.01.26] Brian - ReBorn Part 1 (#2 "Can't Stop" (feat. Jay Park, Beenzino), #5 "Can't Stop (Eng Ver.)" (feat. Jay Park, Dumbfoundead))
[2012.02.25] Immortal Song 2: Singing the Legend "Zoo" Pyeon (#2 "Neol Saranghagesseo")
[2012.03.03] Immortal Song 2: Singing the Legend "Lyricist Park Choon Seok" Pyeon (#6 "Bintan")
[2012.03.08] Prepix - Look to Listen (#1 "Cheoeum Inneun Il" (feat. Jay Park), #3 "Then I Saw You" (feat. Jay Park))
[2012.03.17] Immortal Song 2: Singing the Legend "Kim Gun Mo" 1 Pyeon (#6 "Jam Motdeuneun Bam Bineun Naerigo")
[2012.03.31] Immortal Song 2: Singing the Legend "Patti Kim" 2 Pyeon (#4 "Sarangiran Du Geulja")
[2012.04.07] Immortal Song 2: Singing the Legend "Lee Eun Ha" Pyeon (#7 "Arisonghae")
[2012.04.14] Immortal Song 2: Singing the Legend "Hyun In" Pyeon (#3 "Sillaui Dalbam")
[2012.07.03] Younha - Supersonic (#11 "Driver" (feat. Jay Park))
[2012.10.27] Immortal Song 2: Singing the Legend "Shin Joong Hyun" 2 Pyeon (#3 "Bissogui Yeoin")
[2012.11.01] NS Yoon-G - If You Love Me (#1 "If You Love Me" (feat. Jay Park))
[2014.10.21] Epik High - Sinbaljang (#10 "LIFE IS GOOD" (feat. Park Jae Beom))
[2016.10.21] Far East Movement - Identity (#6 "SXWME" (feat. Jay Park (Prod. MNEK))
[2017.12.15] Charli XCX - Pop 2 (#8 Unlock It (feat. Kim Petras and Jay Park))
[2019.09.27] sogumm, dress - Not my fault (#3 Gunggeumhae (feat. Jay Park))
[2020.12.04] Lil Cherry, GOLDBUUDA - CHEF TALK (#8 MUKKBANG! REMIX (feat. Jay Park, BIBI, Dumbfoundead))
[2020.12.19] Various Artists - Show Me The Money 9 Final (#4 ON AIR (feat. Loco, Jay Park & GRAY))
[2021.10.29] Lee Young Ji - Naj Bam (feat. Jay Park)
[2022.02.15] DeVita - American Gothic (#3 Cheese In The Trap (feat. Jay Park))
English Discography
Mini-Albums
Digital Singles
Filmography
Movies
Photobooks

[2011.06.02] Just me, Jay
External Links