Due to an influx of spam accounts getting through and joining the site, user registrations have once again been disabled until further notice as we work on a different solution.
Takahashi Hitomi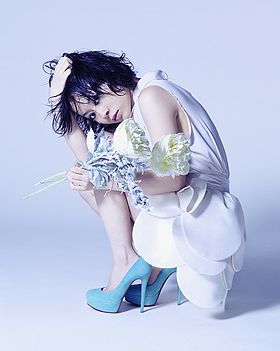 Takahashi Hitomi (高橋瞳) is a Japanese pop/rock artist who releases under the gr8! records sublabel of Sony. She is probably best known for contributing her songs to anime. She made her debut in April 2005 with "Bokutachi no Yukue".
Profile
Name: Takahashi Hitomi (高橋瞳)
Birthdate: April 8th, 1989
Birthplace: Miyagi Prefecture, Japan
Height: 149 cm
Favorite Artists: SHAKALABBITS, Maroon 5, Avril Lavigne, ELLEGARDEN, Shiina Ringo, LOST IN TIME, Jack's Mannequin, We Are Scientists
Hobbies: Dancing, Movies, Altering Dresses, Collecting Hats, Film Festivals
Information
Before Debut
Takahashi was born on April 8, 1989. She was named Hitomi due to the fact that her eyes were very big - Hitomi in Japanese means "eye". As a child, she was influenced by her father's music, which included artists such as Eric Clapton and the Beatles.
When she was in middle-high, Takahashi expressed the thought of becoming a back-up dancer, and danced with her friends, but when Takahashi sang karaoke, Takahashi's friends encouraged her to sing live. After that, she became confident enough to become a singer. Although she had previously wanted to sing dance music, she chose rock music as her style.
sympathy era
Takahashi auditioned for the Sony Music SD Auditions in 2004. Although she was chosen for her voice, she panicked that they would choose someone else over her small stature. Fortunately, those watching the audition saw her for her voice, not her look. She was chosen over 20,000 participants and was selected to sing one of the theme songs for Mobile Suit Gundam SEED Destiny. She recorded Bokutachi no Yukue in 2004.
Bokutachi no Yukue was announced in 2005, while Takahashi took her exams. The single was released in April 2005, and debuted on the Oricon Charts at #1. This made her the second solo female artist to have a debut single achieve #1, and the third artist to achieve this. Takahashi would later release her sophomore single evergreen, which sold a modest amount and charted at #22 for the week. Returning to an anime tie-in, Aozora no Namida was released as the opening song for the anime Blood+. The song ranked #8 on the charts. Takahashi's debut album sympathy reached #10 on the charts on March 2006, and she performed live in April of the same year to promote the album.
Bamboo Collage era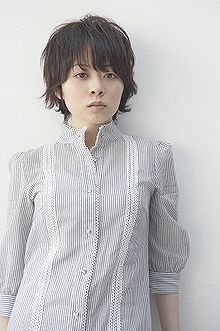 The release of Takahashi's 4th single Communication saw a drastic change in her music as she shifted from pop/rock to more of a punk sound, and her beginning working relationship with former JUDY AND MARY member, TAKUYA. The single charted at #66 with just over 2,000 copies sold in its first week. She released KO·MO·RE·BI in November 2006 as the theme song for the movie "Tegami". Like the single before it, the sales for KO·MO·RE·BI were much lower than her first three singles. Her sixth single Candy Line - used as the ending song for the anime, Gintama - charted at #14, and became her most successful single since Aozora no Namida. Takahashi released the singles JET BOY JET GIRL and Tsuyoku Nare in August and September of 2007, the latter of which is her lowest selling single. In October of the same year, she released her second studio album Bamboo Collage, which, like many of the singles supporting the album, sold much lower than her debut efforts. Takahashi supported the album with a small tour in December.
2008 and Beyond
2008 was a relatively quiet year for Takahashi. Her only release of the year "Atashi no Machi, Ashita no Machi" charted at #43 with about 4,000 copies sold. She toured for the single in August, and then remained out of the musical scene for the rest of the year. In 2009, Takahashi had her first role as an actress in a mini-drama that was included on the BEAT CRUSADERS live DVD oh my ZEPP / PRETTY IN PINK FLAMINGO. She later collaborated with the musical group on her tenth single "Wo Ai Ni", the anime ending for Gintama, which saw an increase in her sales with total reported sales just shy from 10,000. Almost one year after the release of Wo Ai Ni, Takahashi announced the release of her eleventh single "Koisuru Pierotti", which had her working with glam-rock artist ROLLY. The single was not well received with the public, becoming her lowest selling and charting single at the time of its release. Her twelfth single "MUSIC" was a joint effort with Nakamura Koji. Like her previous single, it did not fair well on the charts, and has become her worst selling single to date.
Meanwhile, Takahashi was chosen to play the lead role in the musical "Pink Spider", which commemorates the 13th Anniversary of the death of rock singer hide.
Discography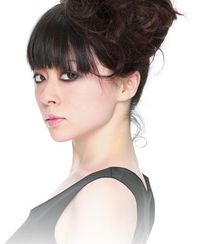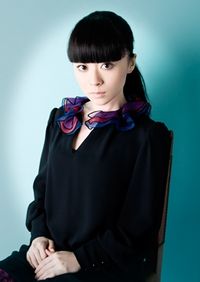 Albums
Singles
Compilation / Soundtrack
Featured Releases
Concerts
[2006.04.10] Shibuya CLUB QUATTRO Concert
[2006.05.14] - [2006.11.25] Live "Sympathy" ~BOXX Series~
[2006.11.10] Takahashi Hitomi LIVE in Shiga
[2007.03.29] LIVE "Candy Line"
[2007.12.04] - [2007.12.13] live tour 2007 "Bamboo Collage"
[2008.08.03] - [2008.08.31] Ikenai Ko Tour 2008 "Atashi no Machi, Ashita no Machi"
[2011.10.20] Takahashi Hitomi LIVE 2011
External Links