Due to an influx of spam accounts getting through and joining the site, user registrations have once again been disabled until further notice as we work on a different solution.
the pillows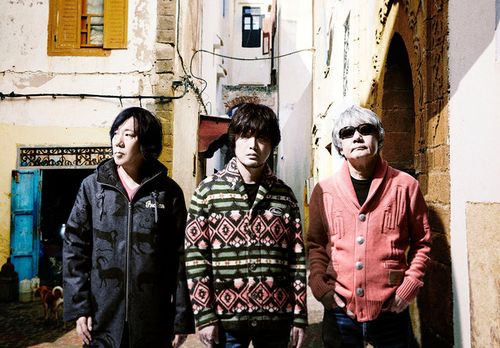 the pillows (ザ・ピロウズ) are a Japanese rock band. They are best known in the west for their music in FLCL, an anime series by Gainax and their song "Ride on shooting star" which was used as its ending theme song. Currently they are under the avex trax label.
Members
Former Members
Information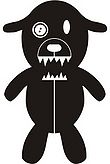 the pillows formed in 1987, when the legendary '80s J-Rock band Kenzi & the Trips split up. Former Trips Ueda Kenji (Bass) and Sato Shinichiro (Drums) teamed up with Manabe Yoshiaki (Guitar), who had previously played for 80s hair-band Persia, and Yamanaka Sawao (Vocals). The group recorded their first five-song demo tape, Pantomime, as The Coinlocker Babies. They toured and performed for almost three years before being picked up by Captain Records as the pillows. They re-recorded the Pantomime demo, which was then released as their first EP. This was immediately followed by a second EP, 90's My LIFE. the pillows then signed on to Pony Canyon, and in 1991, released their first full album, MOON GOLD. In 1992, shortly after their second album, WHITE INCARNATION was recorded, Ueda left the band. He was never properly replaced; the band simply used a series of guest bassists in recording sessions and on tours.
In 1994, the band once again moved, this time to KING RECORDS, and released KOOL SPICE, their major-label debut. With Ueda no longer in the band, the pillows' style started slowly drifting away from their minimalist rock sound, and wildly experimented between varying styles. Kool Spice contained everything from warbling blues rock to elevator music; the 1995 release LIVING FIELD included experiments in retro-pop and reggae. It was their grunge record, 1997's Please Mr.Lostman where the pillows finally got their groove. Preceded by a series of hit singles, and evocative of such American rock bands as Weezer and Pixies, it catapulted the band to mainstream success in Japan. After a wildly successful tour, the band proceeded to release three increasingly successful follow-up albums over the next two years: LITTLE BUSTERS, RUNNERS HIGH, and HAPPY BIVOUAC.
In 1999, the pillows were approached by Gainax, an anime studio famous for hits such as Shin Seiki Evangelion. Gainax wanted to license the pillows' three most recent albums, for their latest experiment: an anime called FLCL. the pillows agreed, even composing two new singles specifically for the anime; "Ride on shooting star" and "I think I can".
the pillows would not release another album until 2001, but they were still successful; the FLCL soundtracks sold well, as did their own best-of compilation, Fool on the planet. Sawao concentrated his energies on Delicious Label, his record company side project. Manabe released a solo album as "Nine Miles", continuing the reggae experimentation hinted at in earlier albums. the pillows released their next album, Smile, without releasing any singles. In 2002, the FLCL anime became available in America, winning more converts to the band, which was releasing its tenth album, Thank you, my twilight, along with a double-album collection of B-sides, Another morning, Another pillows.
After another short break, during which Sawao released some solo work under Delicious Label, Manabe released a second Nine Miles album, and Sato toured with various other bands, the pillows released Penalty Life in November 2003. In 2004, albums 90's My LIFE returns, TURN BACK, SYNCHRONIZED ROCKERS, and GOOD DREAMS were released. SYNCHRONIZED ROCKERS was a tribute album to the pillows, done by an assortment of other popular Japanese bands.
In early 2005, the DVD 916 "15th Anniversary Special Live DVD" was released. This DVD covered their 15th Anniversary concert, filmed live at September 16, 2004 at Shibuya AX. The singles "Nonfiction" and "the third eye" soon followed, and with the start of 2006 came a full-length album titled MY FOOT. In 2007, the pillows signed with avex trax and released a new single named "Scarecrow" on April 4, 2007 and the album Wake up! Wake up! Wake up! on May 2, 2007. They would follow up this album with another single, "Ladybird Girl", the Japanese version of the children's show Ben 10 theme song on August 15, 2007. Throughout 2008, the pillows would release two singles: the first it's a reference to the eponymous deer from the book and film 'Bambi', "Tokyo Bambi", released in January, which was followed in May by "New Animal". The group released their 15th original album, PIED PIPER. in June 2008. They celebrated their 20th anniversary in 2009 by releasing "Ameagari ni Mita Maboroshi". In 2010 the bands lead singer, Yamanaka Sawao released his first solo album DISCHARGE and released a second only four months later titled Taikutsu na Otoko.
Discography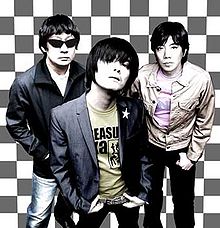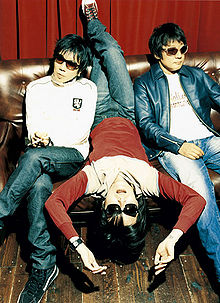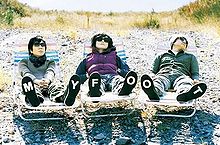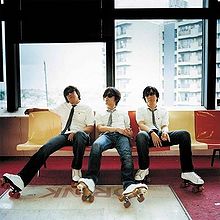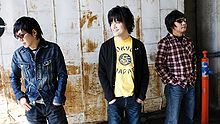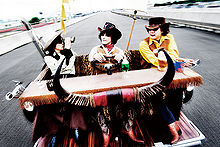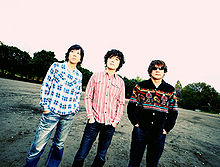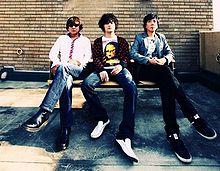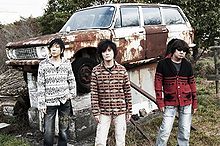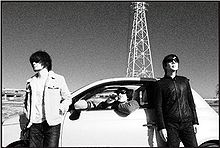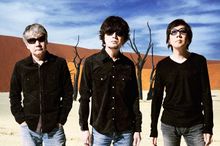 Albums
Mini-Albums
Best Albums
Other Albums
Singles
Other Singles
Digital Singles
VHS / DVDs / Blu-rays
Box Sets
Soundtracks
Compilations / Other
Note: This is an incomplete list
Publications

Books
[2009.09.16] 20th Anniversary: History of the pillows "Hybrid Rainbow" (結成20周年完全ヒストリーブック "ハイブリッド レインボウ")
Band Scores
[2006.03.10] Best Collection: BAND SCORE
[2006.07.03] MY FOOT: BAND SCORE
[2007.05.29] Wake up! Wake up! Wake up!: BAND SCORE
[2008.07.29] PIED PIPER: BAND SCORE
[2009.07.03] Once upon a time in the pillows: BAND SCORE
[2009.07.03] Rock stock & too smoking the pillows: BAND SCORE
[2010.03.24] OOPARTS: BAND SCORE
[2011.03.02] HORN AGAIN: BAND SCORE
External Links