New user registrations have been disabled until further notice. If you would like to create an account, please message
Generasia on Facebook
. Thank you!
Ishii Tatuya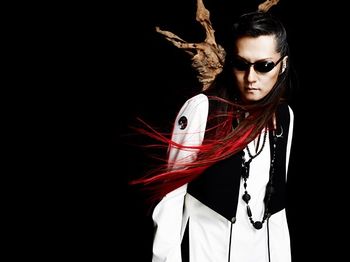 Ishii Tatuya (石井竜也), Tatuya Ishii or Tatsuya Ishii is a Japanese pop musician, music producer, event producer, movie director, writer, industrial designer, costume designer, painter, sculptor, actor, voice actor, MC, dancer and member of the band Kome Kome CLUB (米米CLUB).
Profile
Information
Ishii Tatuya got his start in his music career in 1982 when he and his former A-CEN movie club members formed the band Kome Kome CLUB. While in the group, Ishii took the nickname Carl Smoky Ishii. The band got much success when music clips for "KOME KOME WAR" and "FUNK FUJIYAMA" (directed by Ishii) won the MTV Video Music Awards for best International Music Award for both 1988 and 1989. In 1992, their single Kimi ga Iru Dake de (君がいるだけで) won the Japanese record first prize.
In 1993, Ishii would go onto to be a part of the charity group USED TO BE A CHILD. A year later, he would release his first movie, Kappa. He would also start to compose for his band and other artists like Wada Akiko. He would produce another own film, ACRI ~The Legend of Homo-Aquarellius (1996), and would team up with artists Char and Ariga Nobuo to produce a soundtrack for the movie, under the band name ACRI.
After Kome Kome Club's breakup in 1997, he started to focus more on his solo career, releasing before the end of that year his first solo single called "WHITE MOON IN THE BLUE SKY" and performing at two concerts, LIVE-A-LIVE and T-STAGE, before the year was up. To date, he has released 33 singles and 22 albums in his solo career. He has written and produced numerous songs for his own albums, other artists and special events in Japan.
Starting in 2002, Ishii would later show his artworks yearly at the art and peaceful exhibit event GROUND ANGEL. In 2003, Ishii's song "RIVER" also was used as the second ending to the Anime Mobile Suit Gundam Seed. Then four years later, he released a duet single with "KAMEN" with Koda Kumi. Later that year, he would also participate in the charity group YELL FROM NIPPON and also participate in the reformation of Kome Kome CLUB.
A year later in 2007, Ishii released the album SUNDIAL, which five songs in the album had the guest appearance of the Royal Philharmonic Orchestra. In 2008, he performed during Disney's Tokyo ressort anniversary with the song/single Mahou no Kagi ~The Dream Goes On. In 2010 Ishii celebrated his 25th anniversary by performing "NYLON CLUB GOLDEN CARNIVAL" concert.
In addition to his musical career, Ishii has executed a number of different projects, including acting as the spatial coordinator for HEP Five shopping mall, coordination producer for the "Suzuka 8-Hour Endurance Races," the producer of "The Forest Fairy's Ball" for Expo 2005, and the producer of "GROUND ANGEL in Hiroshima," an event commemorating the 60th anniversary of the Hiroshima nuclear bombing. He has held private art exhibitions such as "Daydream Art Gallery" in 1997, and in 1999 "EXPO ISHII 1999 SHOW TEN", "Art or Not" in 2011 at Tokyo and New York, and others (at least one per year). Ishii also acts as a radio personality for FM Yokohama on his weekly radio show YOKOHAMI.
As an industrial designer, he has managed many designs for items like PCs and accessories, tableware, furniture, and much more. Ishii often produces the costumes and stages for his concerts and becomes very involved in his projects. He is also a writer, and has written numerous books. He had a monthly magazine publication that ran for two years called Monthly Ishii WIDESHOW (月刊石井 WIDESHOW; Gekkan Ishii WIDESHOW).
Discography
Studio Albums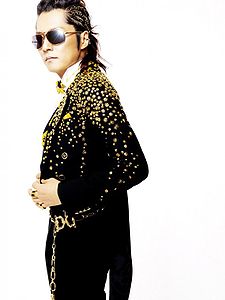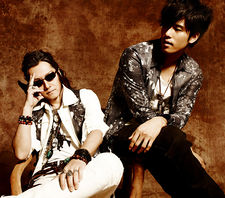 Special Albums
Best Albums
Singles
Not for sale Singles
Collaborations / Other
Music DVDs
Other DVDs
Movies
External Links