New user registrations have been disabled until further notice. If you would like to create an account, please message
Generasia on Facebook
. Thank you!
MAY'S
MAY'S is a Japanese R&B duo signed to KING RECORDS. The group made their indie debut in 2005 with the mini-album, Drawing. In 2008, they signed a major record deal and made their major debut with the single "My Everything". They are also part of the supergroup NATURAL8.
Members
Labels
Information
Katagiri Maiko and Kawai Junichi first met in 2002 while they were studying at a music school in Tokyo. At the end of the term, they had to produce a song and the two teamed up to do this, Junichi produced and composed the song while Maiko wrote the lyrics and used her good vocals to sing the song. The genre of the group came from a merge of the likes of both Maiko and Junichi. Maiko likes from pop to rock, but she admires Whitney Houston and Mariah Carey while Junichi was a member of a school band who used to play hard rock, but he always loved R&B and Hip-Hop.
Indie: 2004-2007
After they graduated, they soon began to start their career as MAY'S with the same formation as when they had to produce a song, while in school. They began to held concerts and they were selling some self-produced CDs at these lives, through this time they released a rental only single called "Sailing", not much information is know about it. Their career was only based in Tokyo until when GOD of ART RECORDS offered a contract to them in 2005. In October of the same year the duo collaborated with ENBULL on his album THE BULLET MESSAGE on the song "JUST IMAGINE" and in November they released their first mini-album, Drawing.
After the release of the mini-album, MAY'S continued to held concerts in clubs and in 2006 they would release their first full-lenght album, Beginning didn't included any of the songs included on the "Drawing" mini-album, and it was also released through an another indie label. At the end of the year, a new collaboration with MAY'S was released, "BIRHT ~You're the only one part II~" a song by CLIFF EDGE, it was a big success digitally reaching the third position on the USEN charts becoming MAY'S and CLIFF EDGE breakthrough into the Japanese music industry.
In early 2007, MAY'S released a remix album containing remixes of songs from both their first indie album, their mini-album and an analog released prior to the full-lenght album. It was a limited release and sold-out in just a few hours. At the same year, MAY'S became part of the supergroup NATURAL8 along with CLIFF EDGE, KG and SHIKATA. At the end of 2007, MAY'S would collaborate again with CLIFF EDGE, this time a split mini-album called Dear.., despite it ranked at #30 on the Oricon charts, it charted for ten weeks becoming a moderately success.
Major debut: 2008-present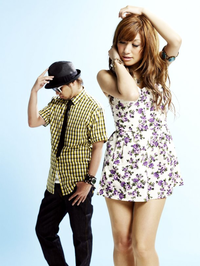 After years being an indie act, in early 2008 MAY'S received a propose to debut as a major act under KING RECORDS' subsidiary Venus-B. In July of the same year they released their first major single, "My Everything" and after two more singles, in 2009, they released their debut major full-lenght album Dreaming. It also included their third single "KISS ~Koi ni Ochite... Fuyu~ which sold more than 250,000 downloads and reached the #4 spot on the Recochoku Full weekly chart.
In 2009, soon after the release of their first album, MAY'S made their first tour as a major act. MAY'S First Tour "Dreaming" with Aya na ture had it final at the Shibuya O-EAST. "I WISH" was used as the image song for Aya na ture wedding dress collection in collaboration with MAY'S and "ONE LOVE ~100 Mankai no KISS de Aishiteru~" was the WINTER SPORTS FESTA 09 CM theme song. MAY'S second album, Amazing was released in January of 2010 and was suceeded by their second tour which had a DVD called MAY'S Live Tour 2010 "Amazing" with Aya na ture.
In 2010 MAY'S had their first strong tie-in for a single, with "Hoshi no Kazudake Dakishimete", which was used as the movie Ongakubito theme song.
Discography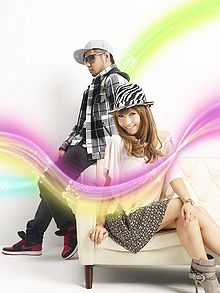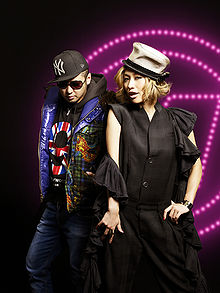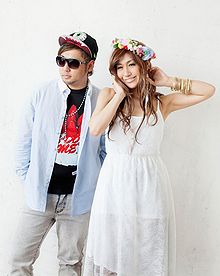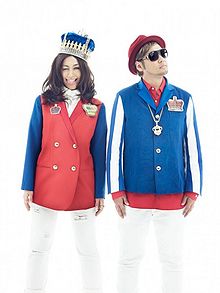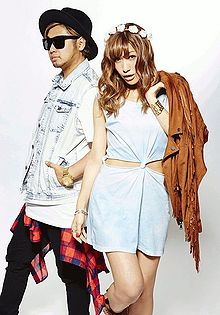 Studio Albums
Mini-Albums
Best Albums
Split Albums
Cover Albums
Live Albums
Remix Albums
Singles
Digital Singles
Split Singles
Other Singles
Analog
Video Releases
Compilations / Other
Lives
Concert tours
Special concerts
[2009.09.23] MAY'S MOBILE FAN CLUB "Smiling" Kaisetsu Kinen Live (MAY'S MOBILE FAN CLUB "Smiling"開設記念ライブ; Inaugural Live)
[2010.12.23] MAY'S X'mas Special Live ~SING SING SING!!~
External Links