New user registrations have been disabled until further notice. If you would like to create an account, please message
Generasia on Facebook
. Thank you!
Sawajiri Erika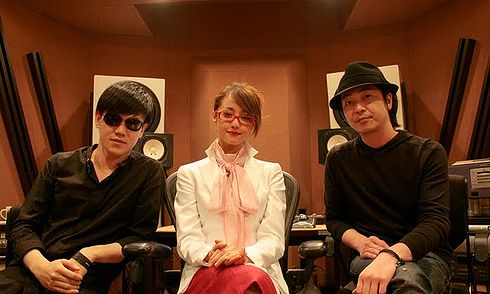 Sawajiri Erika (沢尻エリカ) is a Japanese actress, model, gravure idol, and pop singer. Debuting in 1999, she has appeared in films such as Pacchigi! and dramas such as 1 Litre no Namida.
Profile
Name: Sawajiri Erika (沢尻エリカ)
Stage Name: ERIKA (music)
Birthdate: April 8, 1986
Nicknames: Deco (childhood), Kacchan, Aachan
Ethnicity: Half-Japanese from her father, Half-French-Algerian from her mother
Blood Type: A
Height: 160 cm
Measurements: 83 - 58 - 86 cm
Charming Point: Long eyelashes, forehead, small ears
Hobbies: People-watching, shopping, collecting cheap candies, cooking
Talent: Jazz dance, horse riding, swimming
Bad Habit: Playing with her hands
Character: My-Pace
Influences: Amuro Namie, Led Zeppelin, Hamasaki Ayumi
Information
Sawajiri Erika passed the Stardust audition in 1999 after graduating from elementary school. The following year she became part of the idol unit "ANGEL EYES" and began modeling for junior fashion magazines like CUTiE and nicola. In 2001 she won the Grand Prize for that year's Seikore and became a regular on the BS news program Harajuku Launchers.
In 2002 Sawajiri began taking on more tasks as an actress and gravure idol. She was one of Fuji TV's Visual Queens for the year (along with Ichikawa Yui, Karina, and Yarita Ayano), and also had a part in the film Mondai no Nai Watashitachi. She became a regular of the NTV music variety show THE YORU mo Hit Parade from April to late June, and shortly before leaving the program was on the CX News program Chou VIP Fortune no Tobira from mid-June to late August. In November she was on the CBC variety show Bijou Dokyuu and also on the TBS show B-1.
Sawajiri continued her work into 2003, this time getting roles in PVs. She also began acting in various dramas, including a small role in the popular drama HOTMAN. In 2004, Sawajiri continued to act in dramas, but it can be said she earned the most attention in 2005 for her portrayal of Ikeuchi Aya in the drama 1 Litre no Namida, a young girl with a degenerating brain disease that affects one's motor skills. It was also in 2005 that she starred in the film Pacchigi!.
2006 proved to be yet another busy year for Sawajiri, as she starred in two films and the drama adaptation of Taiyou no Uta. She also released a single in her role as Amane Kaoru for the drama also entitled "Taiyou no Uta", of which rocker Shiratori Maika penned the lyrics for. The single became the highest selling female single of 2006, selling over 480,000 copies.
In 2007, Sawajiri re-debuted in the music scene with the single "FREE" in July, under the stage name ERIKA.
After debuting in her movie after a long hiatus, Helter Skelter, Sawajiri had announced that she will be going on a hiatus. After preparing her body for intense sex scenes for the movie, she had sense then had weakness, nausea, head ache's and so forth. She has not sense stated when she will be coming back, but she will hopefully again, come back strong and healthy.
Disography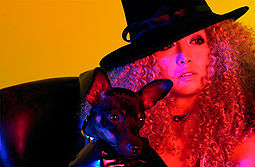 Singles
Digital Downloads
VHS / DVDs
Filmography
Films
Dramas
PVs
Radio
Publications
Photo Books
[2002.12.31] P-chu!
[2004.04.08] erika
[2007.08.29] ERIKA 2007
[2010.07.02] 100+1 ERIKAS
Awards
Pacchigi!
[2005] 18th Nikkan Sports Movie Grand-Prix - Best Newcomer
[2005] 30th Information Movie Award - Best Newcomer
[2005] 27th Yokohama Film Festival - Most Valuable Newcomer
[2005] 15th Tokyo Sports Movie Grand-Prix - Best Newcomer
[2005] 79th Kinema Ten-Day Report - Best New Actress
[2005] 29th Nippon Academy-sho - Excellent New Actress
1 Litre no Namida
[2006] Elandor - Best Newcomer
[2006] Golden Arrow - Best Newcomer
External Links