Due to an influx of spam accounts getting through and joining the site, user registrations have once again been disabled until further notice as we work on a different solution.
Takanori Nishikawa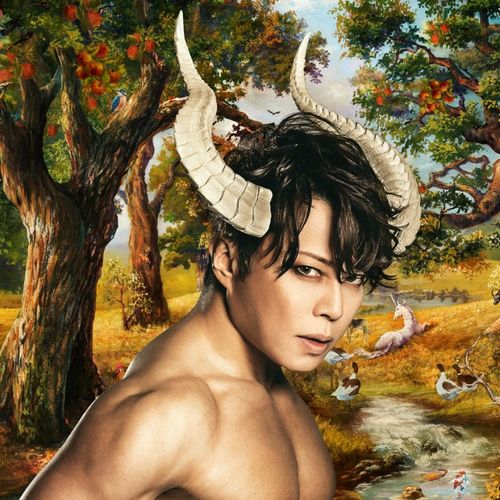 T.M.Revolution or Nishikawa Takanori is a prolific Japanese pop-rock artist commonly known under his solo project monikers, most famously as T.M.Revolution (Takanori Makes Revolution or T.M.R.) and more recently as Takanori Nishikawa. He is also known for his other acts such as the band abingdon boys school as well as his song contributions to the popular anime Rurouni Kenshin and Mobile Suit Gundam SEED series. He was the first artist to be signed to Tofu Records in the United States.
Profile
Stage Names: T.M.Revolution, Nishikawa Takanori, Takanori Nishikawa
Birth Name: Nishikawa Takanori (西川貴教)
Nickname: Turbo, Nishikawa-chan (西川ちゃん), Aniki (アニキ)
Birthdate: September 19, 1970
Birthplace: Yasu, Shiga, Japan
Height: 161cm
Blood Type: A
Labels:
Bands / Groups:
Information
Debut - the Force
Prior to being T.M.Revolution, Nishikawa was a member of the visual-kei band Luis-Mary which disbanded in 1993. In 1995, Asakura Daisuke signed Nishikawa on the FunHouse label and released a first single "BLACK OR WHITE?" as Asakura Daisuke expd. Nishikawa Takanori.
Soon after this, the official announcement of the formation of the T.M. Revolution project was released on March 22, 1996. Nishikawa debuted as T.M.Revolution with his single "dokusai -monopolize-" on May 13. After the release of his second single "Hesoshukujo -Venus-", T.M.Revolution would release his debut album MAKES REVOLUTION which reached #20 on the Oricon charts and charted for 30 weeks.
"HEART OF SWORD ~Yoake Mae~" was released on November 11, 1996 and was used as the third ending theme for the highly popular anime Rurouni Kenshin. The single immediately became a fan favorite and reached #16 on the Oricon charts and charted for 45 weeks. His succeeding album restoration LEVEL→3 reached #5 on the charts.
It was not until his single "HIGH PRESSURE" that Nishikawa broke through the top ten. Soon after that, his single "WHITE BREATH" secured the top spot. Less than a month later, T.M.Revolution's third album triple joker was released and secured the #1 position, his first album to do so. Due to this, "Aoi Hekireki" was issued as a recut single.
In 1998, T.M.Revolution released "HOT LIMIT" which also secured the #1 spot on the Oricon charts. He then released "THUNDERBIRD", "Burnin' X'mas" and "WILD RUSH" before releasing The Force in March 1999.
TMR-e
It was at this point in time that Nishikawa announced that T.M.Revolution had finished and he and Asakura Daisuke formed the end of genesis T.M.R.evolution turbo type D (or TMR-e for short) which was meant to be an "evolution" of the original T.M.Revolution. As TMR-e, Nishikawa and Asakura released the singles "KAGEROH" and "GEKKOH". In addition, Asakura appeared in the PVs alongside Nishikawa. However, Nishikawa and Asakura became more and more distant from each other and Nishikawa reverted back to T.M.Revolution in April.
progress - vertical infinity
Additionally in April, T.M.Revolution released "BLACK OR WHITE? version 3". This was a self-cover of "BLACK OR WHITE?" and was used as a theme on NTV. He then released the singles "HEAT CAPACITY" and "Madan ~Der Freischutz~" which faired fairly well on the charts. T.M.Revolution also released DISCORdanza Try My Remix ~Single Collections, a remix album which featured remixes of songs from his earlier albums and singles. Soon to follow was progress, T.M.Revolution's fifth studio album.
T.M.Revolution only released one single in 2001, "BOARDING", which was used as the theme song of the drama Wakaresase Ya. It was not until 2002 that he released another single "Out Of Orbit ~Triple ZERO~" which would be his first self-produced release. He then released his first best album, B☆E☆S☆T.
It was around at this time that director Fukuda Mitsuo asked Nishikawa to perform the first opening theme for the anime Mobile Suit Gundam SEED after listening to "THUNDERBIRD" and consequently getting inspired. This was the song "INVOKE" and it was released in September 2002. In addition to this, Nishikawa voiced Miguel Aiman in the series and narrated a recap episode of Gundam SEED.
From "INVOKE" came coordinate, T.M.Revolution's sixth studio album that was released March 2003 and reached #9 on the Oricon charts. "Meteor", a track from the album was used as an insert song in Gundam SEED and the album mix of "THUNDERBIRD" from The Force was also included in this album. coordinate was also the first album to be released under the U.S. based Tofu Records label which had the bonus track of "HEART OF SWORD ~Yoake Mae~". Nishikawa then made his debut appearance in North America at Otakon 2003, which was met with great success.
In February 2004, "Albireo" was released. This was the only single before T.M.Revolution's next album SEVENTH HEAVEN, T.M.Revolution appropriately named seventh studio album. The song "ZIPS" from this album was used as an insert song for Mobile Suit Gundam SEED Special Edition while "Wheel of fortune" was used on Fuji Television as the theme song for Formula Nippon.
T.M.Revolution's next release would be "Web of Night", the ending theme for the Japanese release of Spider-Man 2''. The release included an English version of the title track and the PV was filmed in both languages. His next succeeding single, "ignited" was used as the first opening for Mobile Suit Gundam SEED DESTINY, this was the first single of T.M.Revolution to reach #1 on the Oricon charts since 1998. Nishikawa would also voice another character in the Gundam SEED DESTINY, Heine Westenfluss, who bore many resemblances to Nishikawa himself. A point of comparison would be their last names - both Westenfluss and Nishikawa mean 'west river.'
On January 26, 2005, vertical infinity was released. This is T.M.Revolution's eighth studio album and included "Web of Night", "ignited" and two English language tracks, "BRING IT ON" and "CHASE / THE THRILL". vertical infinity also heralded a change in sound as half the album was arranged by Asakura Daisuke while Nishikawa arranged or co-arranged the rest. vertical infinity reached #3 on the Oricon charts and charted for 8 weeks.
UNDER:COVER - 1000000000000
In April of 2005, Nishikawa began hosting the music show POP JAM with the comedy UN JASH. He hosted the show until March 2006. In 2005, he also released "vestige" which was used as an insert song in Mobile Suit Gundam SEED DESTINY. The single reached #1, his second consecutive #1 on the charts.
Included in the "vestige" single was a unique password that could be used to vote online on T.M. Revolution's official website for songs that would appear on a self-cover album. This self-cover album named UNDER:COVER was released in January 2006 and it reached #1 on the Oricon Charts.
In May 2006, Nishikawa celebrated the tenth year anniversary of T.M.Revolution. He performed in Universal Studios Japan in Osaka on May 13 and it was announced that he would also perform on his 36th birthday on September 19 2006.
On June 7 2006, 1000000000000 (billion) was released. This is T.M.Revolution's second compilation album and contained all the title tracks of all 21 singles released to date. This also reached #1 on the Oricon charts.
abingdon boys school - 2008 Return
Aside from T.M.Revolution, Nishikawa also hosted a radio show called Nishikawa Takanori's All Night Nippon. This show ran for eight years and nine months from January 6, 1997 to September 26, 2005. Nishikawa started abingdon boys school in 2005 with members of T.M.Revolution's backup band. The band's first release was on the LOVE for NANA ~Only 1 Tribute~ called "stay away" and recorded a cover of "Dress" for a BUCK-TICK tribute album. The band officially debuted with "INNOCENT SORROW", the first opening theme of the D.Gray-man anime.
In June 11, 2008, after nearly three years, T.M.Revolution will come back with his 22nd single titled "resonance", which was used as the first opening theme for anime SOUL EATER. He first premiered this song live at New York Comic Con on April 19, which was his first performance in the US in four years.
Takanori Nishikawa Discography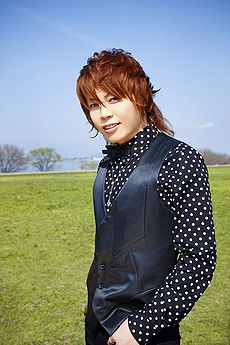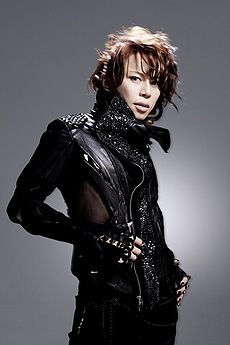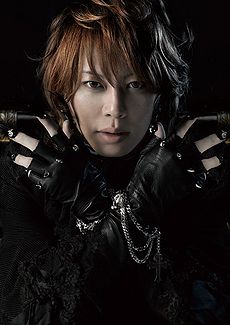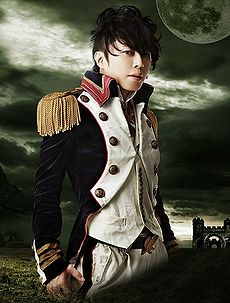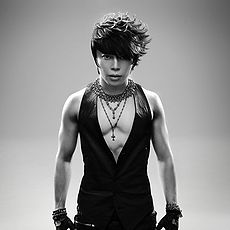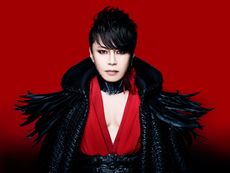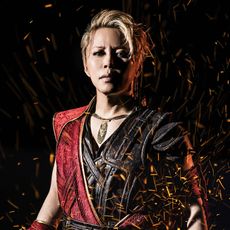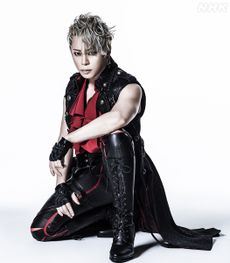 Albums
Singles
Split Singles
[2020.01.22] REAL×EYEZ (J x Takanori Nishikawa)
Digital Singles
Video Releases
Compilations / Other
T.M. Revolution Discography
Studio Albums
Best Albums
Remix Albums
Cover Albums
Live Albums
Singles
Digital Singles
Split Singles
Video Releases
Compilations / Other
Publications
Photobooks

Calendars
[2007.11.02] T.M.Revolution 2008 OFFICIAL CALENDAR
[2008.11.08] T.M.Revolution 2009 OFFICIAL CALENDAR
[2009.11.07] T.M.Revolution 2010 OFFICIAL CALENDAR
[2011.11.05] T.M.Revolution 2012 OFFICIAL CALENDAR
Magazines
[2010.12.xx] MASSIVE 1 (Feature)
[2011.02.xx] ARENA37 Degree March 2011 Issue (Cover & Feature)
[2011.03.xx] ARENA37 Degree April 2011 Issue (Feature)
[2011.09.xx] ROCK STAR Vol.16 (Cover & Feature)
External Links