User registrations have now been re-enabled. If you previously had an account and logged in via OpenID, please create a new account. Thank you!
Winding Road (ayaka x Kobukuro)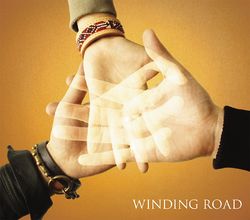 Artist

Single

WINDING ROAD

Released

2007.02.28

Catalog Number

WPCL-10392

Price

¥555

Tracklist
WINDING ROAD
WINDING ROAD (Instrumental)
Information
"WINDING ROAD" is the fifth single released by ayaka and the 15th single released by Kobukuro. The single is the first collaboration single between them. The title track was used as the "Nissan Cube". commercial song. The single was the #11 best-selling single of the year.
Song Information
Lyrics

Music

Other Information

Arrangement: ayaka, Kuroda Shunsuke, Kobuchi Kentaro
Oricon Chart Positions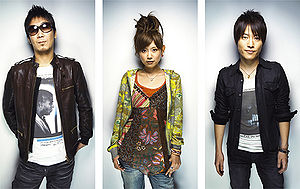 Mon
Tue
Wed
Thu
Fri
Sat
Sun
Week Rank
Sales
-
2
2
2
2
3
2
2
131,198
2
7
6
5
5
2
2
4
63,257
2
5
4
5
4
6
3
4
37,160
4
11
5
7
6
5
6
7
23,393
6
13
12
10
8
6
5
7
14,200
5
18
18
16
13
11
9
14
9,900
7
16
14
12
12
12
10
13
7,204
12
31
30
28
31
17
17
28
5,147
14
40
39
36
33
31
26
37
4,260
25
34
36
30
24
30
25
31
3,989
-
-
-
-
-
-
-
47
2,528
-
-
-
-
-
-
-
59
1,799
-
-
-
-
-
-
-
84
1,489
-
-
-
-
-
-
-
84
1,384
-
-
-
-
-
-
-
114
1,043
-
-
-
-
-
-
-
102
993
-
-
-
-
-
-
-
126
785
-
-
-
-
-
-
-
78
1,415
-
-
-
-
-
-
-
53
1,533
-
-
-
-
-
-
-
71
1,197
-
-
-
-
-
-
-
93
1,071
-
-
-
-
-
-
-
134
802
-
-
-
-
-
-
-
144
640
-
-
-
-
-
-
-
165
546
-
-
-
-
-
-
-
132
693
-
-
-
-
-
-
-
out for 1 week
-
-
-
-
-
-
-
124
767
-
-
-
-
-
-
-
137
716
-
-
-
-
-
-
-
145
527
-
-
-
-
-
-
-
91
999
-
-
-
-
-
-
-
97
1,021
-
-
-
-
-
-
-
104
730
-
-
-
-
-
-
-
118
623
-
-
-
-
-
-
-
112
568
-
-
-
-
-
-
-
143
543
-
-
-
-
-
-
-
158
473
-
-
-
-
-
-
-
163
474
-
-
-
-
-
-
-
187
392
-
-
-
-
-
-
-
out for 2 weeks
-
-
-
-
-
-
-
127
876
-
-
-
-
-
-
-
96
1,132
-
-
-
-
-
-
-
54
1,603
-
-
-
-
-
-
-
26
5,151
-
-
-
-
-
-
-
-
-
-
-
-
-
-
25
2,672
-
-
-
-
-
-
-
36
2,220
-
-
-
-
-
-
-
77
1,652
-
-
-
-
-
-
-
64
1,501
-
-
-
-
-
-
-
89
1,232
-
-
-
-
-
-
-
91
996
-
-
-
-
-
-
-
115
724
-
-
-
-
-
-
-
116
812
-
-
-
-
-
-
-
93
1,073
-
-
-
-
-
-
-
95
895
-
-
-
-
-
-
-
123
630
-
-
-
-
-
-
-
121
695
-
-
-
-
-
-
-
108
610
-
-
-
-
-
-
-
86
724
-
-
-
-
-
-
-
95
635
-
-
-
-
-
-
-
149
466
-
-
-
-
-
-
-
144
502
-
-
-
-
-
-
-
133
530
-
-
-
-
-
-
-
160
358
-
-
-
-
-
-
-
out for 4 weeks
-
-
-
-
-
-
-
180
321
-
-
-
-
-
-
-
out for 1 week
-
-
-
-
-
-
-
151
520
-
-
-
-
-
-
-
157
391
-
-
-
-
-
-
-
193
285
-
-
-
-
-
-
-
out for 9 weeks
-
-
-
-
-
-
-
83
1,108
-
-
-
-
-
-
-
85
813
-
-
-
-
-
-
-
102
642
-
-
-
-
-
-
-
138
440
-
-
-
-
-
-
-
172
419
-
-
-
-
-
-
-
167
423
-
-
-
-
-
-
-
out for 23 weeks
-
-
-
-
-
-
-
199
221
Total Reported Sales: 358,731
External Links