New user registrations have been disabled until further notice. If you would like to create an account, please message
Generasia on Facebook
. Thank you!
hitomi (singer)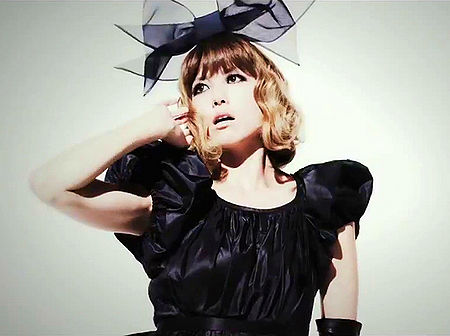 hitomi is a Japanese pop singer-songwriter known also for her fashionable and sexy public image. Originally a fashion model, she made her debut in 1994 with the single "Let's Play Winter" and since then has released over ten albums, with several going on to reach #1 position on the Oricon charts. hitomi's music is largely pop with strong influences from rock and more recently, dance music. Since 2011 she is also the CEO of the child clothing brand PomiPomi.
Profile
Stage Name: hitomi
Birth Name: Furuya Hitomi (古谷仁美)
Date of Birth: January 26, 1976
Place of Birth: Tochigi Prefecture, Japan
Blood Type: B
Height: 167cm
Family: Husband, 2 children
Labels:
Bands / Groups:
Information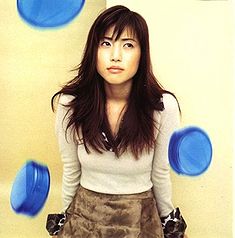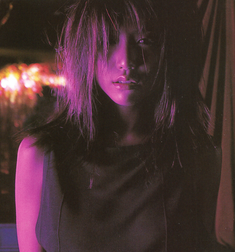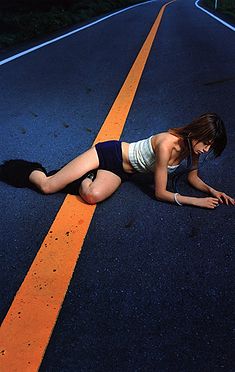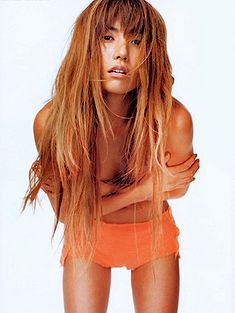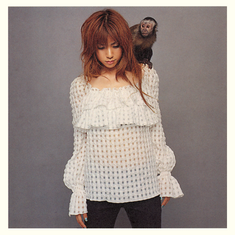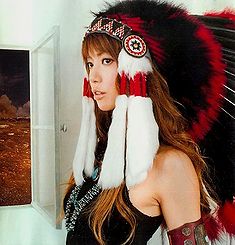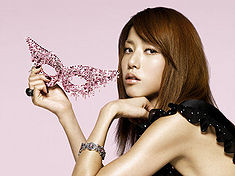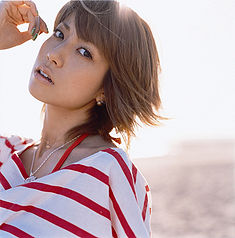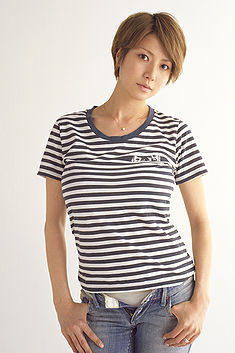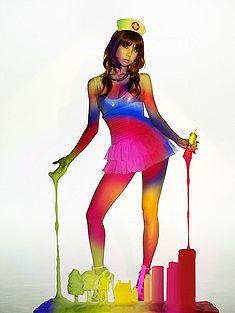 Music Debut and First Marriage
Following graduation from middle school, hitomi entered the entertainment industry as a model but after a chance meeting at a modeling audition with Komuro Tetsuya, one of Japan's most prolific producers of the 1990s, she was scouted to join the avex trax label. hitomi made her debut with the single "Let's Play Winter" in 1994, which unusually for most Komuro-produced starlets did not feature his lyrics but words penned by hitomi herself. Though the single failed to chart on the Oricon charts, hitomi persevered and continued to release material, her third single "CANDY GIRL" which featured a commercial tie in with Kodak, sold over 400,000 copies and established hitomi as an eminent singer-songwriter.
hitomi and Komuro amicably split in 1997 following the release of déjà-vu, hitomi's third album, the two did not collaborate again until the release of the Masato "Max" Matsuura and Komuro produced song+nation charity album in 2002 where hitomi is featured on track five, "My Planet". Once again unlike other Komuro-produced entertainers, hitomi's career continued to go from strength to strength following her professional split with Komuro. She appeared in the prestigious Kouhaku Uta Gassen TV program twice, once in 2000 singing "LOVE 2000", and "SAMURAI DRIVE" in 2002.
In November 2002, hitomi announced on her blog that she had married 'U-san', a design company executive who was formerly involved in the entertainment industry as a member of hip-hop group GAS BOYS (active circa 1993-1996). The two had been friends in the 1990s but did not begin dating until they were reintroduced to each other earlier in the year. hitomi had earlier been linked with Dragon Ash singer Furuya Kenji. Following her marriage, hitomi largely went on hiatus for a year and a half (mid-2002 - early 2004), reportedly due to the discovery of ovarian cancer.
Return to Music, TRAVELER, and LOVE CONCENT
hitomi returned to the music industry in February 2004 with the release of "Hikari", her 26th single. This was quickly followed by another single "Kokoro no Tabibito / SPEED☆STAR"; an album, TRAVELER and her first national tour in over two years. The TRAVELER tour started on May 15, 2004 in Chiba and spanned 16 venues; to promote the tour, hitomi held a secret live in the departures lounge of Tokyo's Haneda Airport on May 2. The DVD of the tour was released on September 29, 2004, titled hitomi live tour 2004 TRAVELER.
In June 2005, to celebrate her tenth anniversary in the music industry, avex presented hitomi with her own exclusive label, LOVE LIFE RECORDS, which is to revolve around the theme of love. On June 1, hitomi released "Japanese girl", the first single released since the launch of LOVE LIFE RECORDS and featured a tie in with the safety razor manufacturer Gillette. Japanese girl charted strongly and peaked at #18 on the Oricon charts. This was shortly followed by the release of "Love Angel" in August, which failed to perform as well as its predecessor, the release of "CRA"G"Y☆MAMA" in November rounded off hitomi's music releases in 2005.
hitomi released "GO MY WAY" on May 10, 2006, which was used as the ending theme for television dorama Bengoshi no Kuzu, the single performed relatively well and peaked at #22 on the charts. Following this, hitomi's official website announced that she would be making her debut as an actress in Akumu Tantei, a horror/thriller film directed by Tsukamoto Shinya and share top billing with Matsuda Ryuhei. This venture was hitomi's second attempt at acting after a brief appearance in another domestic film, Life Is Journey in 2003.
No new releases followed "GO MY WAY" until September when hitomi released her 32nd single "Ai no Kotoba" on September 13. The single performed quite poorly, most likely due to the fact that sales were largely cannibalized by the release of the album LOVE CONCENT less than two weeks later. Tour dates for the LOVE CONCENT tour were announced in October, with the tour spanning ten venues across the country. No official DVD footage was release of the tour, though a 'special edit' was included in the bonus disc of the peace special box-set.
Acting, Second Marriage and peace
hitomi spent 2007 focusing on her activities as an actress. Akumu Tantei was released nationally on January 13, 2007 and made an appearance at the International Film Festival Rotterdam. A sequel to the movie was announced but hitomi declined to reprise her role as detective Kirishima Keiko. Musically, her activities were limited to featuring on a single by Taiji All Stars, "Tengoku no Uta" in January and the release of peace, a career-long compilation album, in December.
Following the premiere of Akumu Tantei, hitomi was relatively quiet until July when her official website announced that she would feature in an upcoming stage play. In August 2007, hitomi made her debut as a stage actress in Waiting for the Sun ~Tenki Machi~ which ran from August 8 to September 2, 2007.
In a surprise announcement on November 3, 2007, five years to the day they married, hitomi revealed on her blog that she and her husband were divorcing, citing a 'difference in lifestyles'. The pair did not have any children.
Undeterred by the events in her personal life, the release of hitomi's career-long compilation album, peace was announced on November 16. peace was released on December 5, and featured all the singles released in hitomi's 13 year career in chronological order.
On March 15, 2008, hitomi made her first appearance on the small screen in the television dorama 24 Jikan Atatamemasu ka? Shippu Doto Konbini-den.
On July 11, 2008, hitomi announced on her official blog that she had married for a second time to stage actor Haneda Masayoshi on June 30, and was pregnant with their first child. hitomi and Haneda had worked together in the play Waiting for the Sun ~Tenki Machi~ in August-September of the previous year, which led to the start of a serious relationship in January 2008. When they discovered hitomi was pregnant, the two decided to get married.
On December 8, 2011, after three years of marriage hitomi announced through her blog that she and Haneda had divorced.
Discography
Studio Albums
Best Albums
Mini-Albums
Singles
Digital Singles
Video Releases
Other Video Releases
Compilations / Other
Filmography
Movies
Dramas
Television
Stage
[2007] Waiting for the Sun ~Tenki Machi~
Publications
Books

[2011.12] Pomi Pomi Directed by hitomi
Photobooks
[2000.12.30] LOVE LIFE
[2002.11.06] SELF PORTRAIT
[2005.05.31] LOVE LIFE STYLE
[2009.06.24] LOVE LIFE 2
External Links