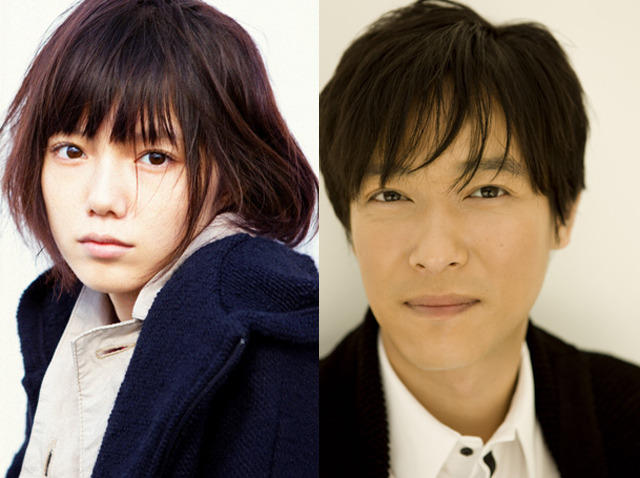 Miyazaki Aoi (25) and Sakai Masato (37) will co-star in a movie version of Tsure ga Utsu ni Narimashite, directed by Sasabe Kiyoshi. The two will play a married couple, bringing them together on screen for the first time since the 2008 taiga drama Atsuhime, where they also played husband and wife.
Tsure ga Utsu ni Narimashite is based on a manga series by Hosokawa Tenten (41) that has sold over 600,000 copies. The story humorously retells Hosokawa's own experiences with her husband, who suddenly fell into depression. The couple battled the illness for a year and a half before the husband recovered. In 2009, NHK adapted it as a 3-part miniseries, starring Fujiwara Norika and comedian Harada Taizo.
In the movie version, Miyazaki plays the lead as manga artist Takazaki Haruko, modeled after Hosokawa. Sakai plays the husband Mikio, who fights the depression over the span of three years, helped by a pet iguana. Haruko's parents will be played by Yo Kimiko (54) and Osugi Ren (59).
Filming started on January 9 and is expected to finish in early February. The theatrical release is planned for fall of this year.
Sources:
Sports Hochi
Eiga.com