New user registrations have been disabled until further notice. If you would like to create an account, please message
Generasia on Facebook
. Thank you!
Akimoto Yasushi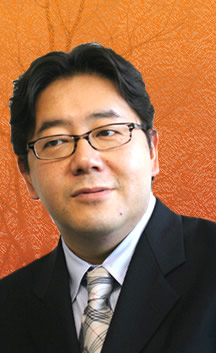 Akimoto Yasushi (秋元康) is a Japanese lyricist, broadcaster, and producer for some of the most famous idol groups, including AKB48, Checkicco, and Onyanko Club. Akimoto is also currently the vice president of Kyoto Zoukei Geijutsu Daigaku.[1] He is third all-time best selling lyricist as he sold 45 million copies singles and albums that has his lyrics.[1]
Profile
History
Akimoto Yasushi was born on May 2nd, 1956 in Meguro, Tokyo. When he entered first grade, Akimoto and his family moved to Hoya, Tokyo. Akimoto dreamed on becoming a bureaucrat when he was an elementary student. During elementary and junior high school, Akimoto studied hard in order to get into University of Tokyo's law school.[1] However, he didn't get the right score on his high school entrance exam to get into the right high school. Instead, he went to Chuuou Daigaku Fuzoku High School.
Akimoto got inspired to write after listening to radio program Senda Mitsuo no Ashikake Futsuka Daishingeki! during his high school years. He wrote a twenty page parody of the show's main character to help him study for a test. He then sent it to Nippon Housou, the station that broadcast the radio program, on the his classmates' recommendation. The writing caught the attention of the employees at Nippon Housou and they invited Akimoto to come for a visit. He eventually worked part-time for them as a broadcast writer during high school.[1]
After graduating from high school in 1974, Akimoto Yasushi went to Chuuou Daigaku for college to become a broadcast writer. Akimoto was at Chuuou Daigaku for about five years when he decided that college was too hard and left school during term. Until the age of 26, Akimoto was unemployed and lived with his parents. During that time, Akimoto wanted to be like his father, who had a high-paying job. He got depressed over the idea as he felt the only thing he could do was be a broadcast writer but wasn't good at it.[1]
However, luck changed when Akimoto signed a contract with Fuji Pacific Music to become a lyricist. Akimoto started to write lyrics in 1981 for THE ALFEE song "Kotoba ni Shitakunai Tenki". He become a popular lyricist a year later when he wrote the lyrics to Inagaki Junichi's "Dramatic Rain".
In early 1985, Akimoto create the super-idol group Onyanko Club. The group was the first large idol group as Onyanko Club had fifty-three members during it's run. Onyanko Club was an overnight sensation as Akimoto produced the group's music and television show Yuuyake Nyan Nyan. He also produced other groups in the late 1980s, including Onyanko Club's brother group Musukko Club, Shojotai, and Tunnels.
In 1988, he married former Onyanko Club member Takai Mamiko. During the same time, he lived in New York for a year. He came back to Japan in 1989 and wrote books. He tried to get back into the idol business by producing the group Nezumikko Club. However, the group only lasted for one year. In 1995, he produced his first anime, Nurse Angel Ririka SOS, as he also wrote the storyline for the anime.
Before the end of the 90s, Akimoto tried one more to produce an idol group that was suppose to be the Heisei Era's Onyanko Club. The result was Checkicco, an idol group with twenty-one members. The group had it's own TV show, music releases, and appeared in a lot of Dreamcast-related promotions and releases due to a deal that Dreamcast and Akimoto had. However, the group only last one year and wasn't successful. Many speculated that Checkicco wasn't popular due to fierce competition from other idol groups, like SPEED and Morning Musume.
In 2001, he produced the idol group Suitei Shojo. The group was moderate successful and was around for five years. A little before the breakup of Suitei Shojo, Akimoto wanted to produce an idol group that fans could meet and be involved with theatre.[1] In early 2005, Akimoto announced an audition for a new idol group. 24 girls out of 7,924 girls passed the audition and became AKB48. Since then, AKB48 has become Akimoto's highest selling group as AKB48 has sold over $200 million in record sales and sold over 15,130,000 singles.[1]
From 2009 to 2012, he served as the board chairman for the Nihon Housou Kyoukai Sakka Kyoukai.
Works
Books
[1988] 35 m/m no Genkouyoushi. (35m/mの原稿用紙。)
[1988] Saraba, Mercedes (さらば、メルセデス)
[1991] Koi ni Tsuite Boku ga Hanasou (恋について僕が話そう)
[1991] OH! MY Kombu (OH!MYコンブ)
[1993] Karaoke Senshi Mike Jirou (カラオケ戦士マイク次郎)
[1994] Rooms
[1995] Azukichan (あずきちゃん)
[1995] Nurse Angel Ririka SOS (ナースエンジェルりりかSOS)
[2001] Ashita ga Aru sa (明日があるさ)
[2003] Naru Hodo ne, Sooyuu Kotoka (なるほどね、そーゆーことか)
[2003] Chakushin Ari Trilogy
[2004] Zeitaku na Yuigon (贅沢な遺言)
[2006] Sou no Senaka (象の背中)
Credits
References
↑ 1.0 1.1 1.2 1.3 1.4 1.5 1.6 "A Message from the Vice President". Kyōto Zoukei Geijutsu Daigaku". 2002. Retrieved 2012-08-14. Cite error: Invalid <ref> tag; name "" defined multiple times with different content Cite error: Invalid <ref> tag; name "" defined multiple times with different content Cite error: Invalid <ref> tag; name "" defined multiple times with different content Cite error: Invalid <ref> tag; name "" defined multiple times with different content Cite error: Invalid <ref> tag; name "" defined multiple times with different content Cite error: Invalid <ref> tag; name "" defined multiple times with different content
External Links