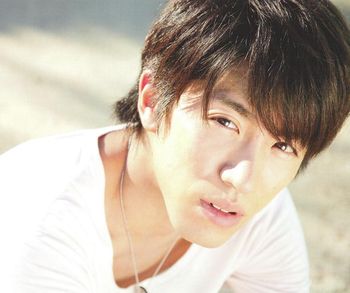 Two Kanjani8 members will be serving as hosts on NTV's new lunchtime television show "Hiru Nan Desu!" Murakami Shingo (29) and Yokoyama Yu (29) will appear on the show together on Thursdays as part of a daily revolving lineup.
"Hiru Nan Desu!" will be replacing the network's "DON!," which started last March and will end this March. It will continue in the same weekday time slot (from 11:55am), starting on March 28, and it will be broadcast live. Its main target audience is said to be women in their 20s to 40s and male students.
Comedian Nanbara Kiyotaka (46) of the duo Ucchan Nanchan will serve as the show's main host, and announcer Miura Asami (23) will be his assistant. The sub-hosts, which change according to the day of the week, will be Endo Shozo (Cocorico) on Mondays, Watabe Ken (Unjash) on Tuesdays, Tsuruno Takeshi on Wednesdays, and Murakami and Yokoyama on Thursdays. The Friday sub-host will be announced later, but Hisamoto Masami will appear on those days as a special host.
Source:
Mantan Web