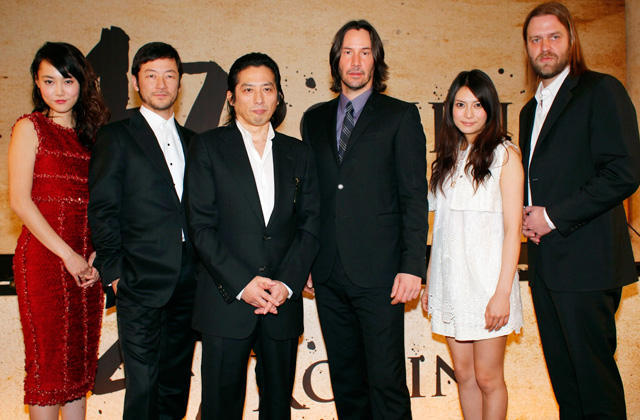 A press release from Universal Pictures has announced more details regarding director Carl Erik Rinsch's "47 Ronin," which begins filming on March 14. In addition to lead actor Keanu Reeves, the cast will include four Japanese stars: Sanada Hiroyuki, Shibasaki Kou, Asano Tadanobu, and Kikuchi Rinko.
According to the press release, Reeves plays Kai, an outcast who joins the 47 Ronin, led by a samurai named Oishi (Sanada). Shibasaki plays Mika, the daughter of the clan's master and Kai's romantic interest. Asano has a villain role as Lord Kira, while Kikuchi plays the mysterious woman Mizuki who carries out his orders.
"47 Ronin" will be Shibasaki's first Hollywood movie. Practicing her English, she declared she was "so excited!" for the role.
The film is being shot in 3D for a November 11, 2012 release. Japanese news sources are reporting that the budget for the movie is $200 million.
Sources:
Collider
Eiga.com
Sankei Sports