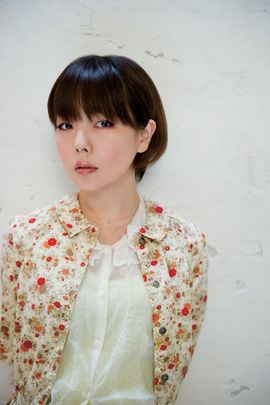 While the rumored relationship between Koide Keisuke and Mizukawa Asami was the biggest news in this week's issue of Josei Seven, the magazine also uncovered another apparent couple: singer aiko (35) and SAKEROCK guitarist Hoshino Gen (30). According to the tabloid, the two are said to already be partly living together.
It appears that aiko and Hoshino met about four years ago, when aiko went to an event that one of her friends was participating in. SAKEROCK was also there, so she was introduced to Hoshino backstage, and they immediately hit it off. Their relationship continued to grow as they frequently went to each other's live performances.
The two live near each other, especially after aiko just moved to a new apartment this month. Hoshino has frequently been seen entering and leaving her place, leading Josei Seven to label them as "half living together." When reached for comment, aiko's management office simply said that it is leaving the singer private matters alone.
Hoshino, who also works as an actor, appeared in last year's drama series "Gegege no Nyoubou" as the brother of Matsushita Nao's character.
Sources:
Sports Hochi
News 24