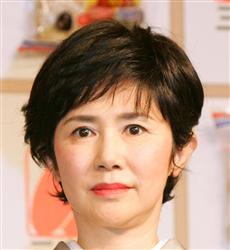 Actress and former idol Tanaka Yoshiko died of breast cancer on the night of April 21 at a Tokyo hospital. She was 55.
Tanaka was born in Tokyo in 1956. In 1972, she passed an audition on an NHK music show, along with Ito Ran and Fujimura Miki. This led the three of them to debut as the idol group Candies, and they released their first single "Anata ni Muchuu" in 1973. During her time with Candies, Tanaka was known by the nickname "Sue."
After Candies disbanded in 1978 while still at the height of their popularity, Tanaka later returned to show business as an actress. Her first major role was as the star of Imamura Shohei's 1989 film "Kuroi Ame" ("Black Rain"), which won numerous awards in Japan and a technical jury prize at Cannes.
Tanaka's television roles included the "Churasan" series and "Ie Naki Ko."
In 1991, she married Odate Kazuo, the older brother of the late actress Natsume Masako.
Source:
Sankei Sports