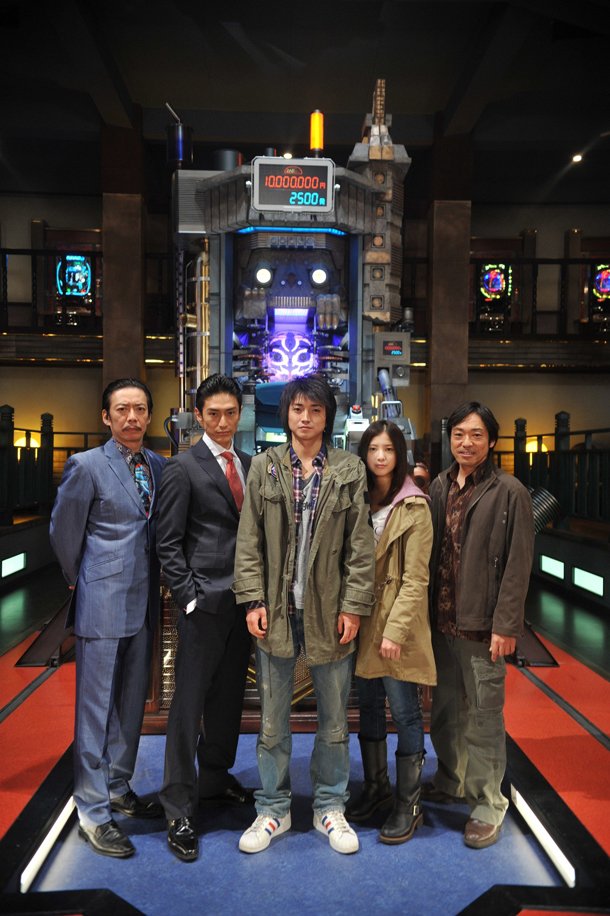 More cast information has been released for "Kaiji 2," the sequel to the 2009 movie adaptation of Fukumoto Nobuyuki's gambling-themed manga "Tobaku Mokushiroku Kaiji." Along with starring actor Fujiwara Tatsuya (29), both Yoshitaka Yuriko (22) and Kagawa Teruyuki (45) are returning in their roles from the first film.
In the new movie, the protagonist Kaiji (Fujiwara) is again saddled with debt, leading him to take his chances in an underground casino, facing off against its manager (Iseya Yusuke) and an "unbeatable" pachinko machine called "Numa." Kaiji will be working together with Yumi (Yoshitaka), Tonegawa (Kagawa), and Sakazaki (Namase Katsuhisa).
The movie is being released on November 5, 2011.
Source:
Sports Hochi
Comic Natalie