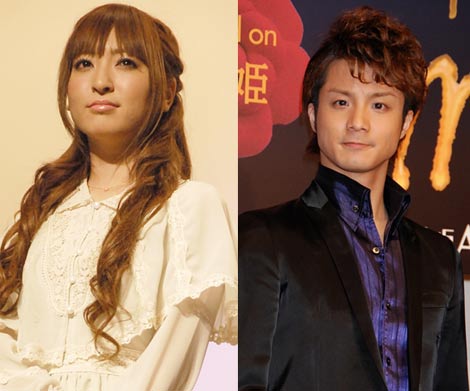 Actress and singer Kanda Sayaka (24) is said to be in a relationship with actor and tenor Tashiro Mario (27), according to the most recent issue of FRIDAY. Their agencies both denied the story, saying that the two are just friends. The same day, both Kanda and Tashiro apologized on their blogs for causing a fuss in the media, though Kanda personally neither confirmed nor denied the rumor.
FRIDAY reported that the two of them had dinner together at a yakiniku restaurant on May 18, and then held hands as they headed back to Kanda's apartment, where Tashiro spent the night. They apparently first met last year while working on the musical "The Fantasticks," performed in October.
FRIDAY goes on to say that Kanda's mother, singer Matsuda Seiko (49), has approved of the relationship, though there has been no other confirmation of this.
Sources:
Sankei Sports
Oricon