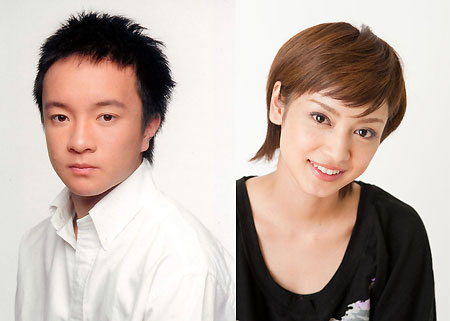 Young actor Hamada Gaku (22) has landed his first starring role in a television drama, after more than a decade of acting experience. He will play the main character in NTV's "Piece Vote -Touhyou no Kakera-" (tentative title), while Taira Airi (26) will take on the heroine role.
The suspenseful story revolves around 7 young men and women leading ordinary lives, who are suddenly rounded up on a ship called the "Piece Vote" (an apparent pun on "Peace Boat"). Similar to the movie "Se7en" which was themed around the seven deadly sins, the drama's motif will be the "seven modern sins" which Japan's youths are unknowingly guilty of. The 7 passengers on the ship are accused of crimes they are unaware of, and they are forced to stake their lives in a deadly game played out on the boat.
Hamada's character is a college student named Wakiya, though he has been nicknamed "Wakiyaku-kun" ("supporting role") when compared to his successful older brother, a well-known businessman. However, after his brother suddenly dies, a mysterious man appears before Wakiya accusing him of causing the death, then takes him onto the Piece Vote.
Meanwhile, Taira plays Iwami Saki, an office worker who hates conflict with other people, so she always ends up holding back her own opinions and ingratiating herself with others.
The series is being directed by Ochiai Masayuki ("Kansen," "Parasite Eve"). Screenwriters include Mizoi Eiichi Davis ("Sandaime Akechi Kogoro") and Yamaoka Junpei ("Majisuka Gakuen").
NTV will broadcast "Piece Vote" on Mondays at 11:58pm, starting on July 4 (first episode begins at 12:18am). The time slot is currently held by the travel variety show "Tabizaru," but it will be converted into a drama time slot after "Tabizaru" wraps up its run at the end of June. Along with "Meitantei Conan: Kudo Shinichi e no Chousenjou" and "Rokudenashi BLUES," this will be NTV's third late-night drama series this summer.
Sources:
Mantan Web
Oricon