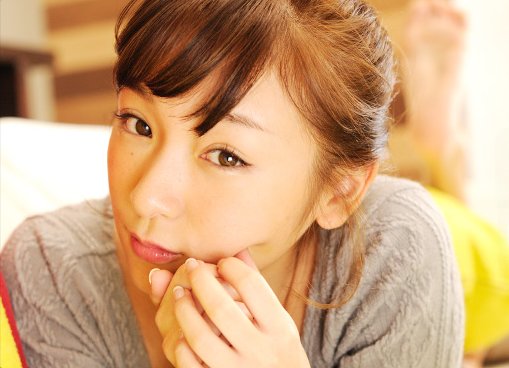 Former Morning Musume member Kago Ai (23) updated her blog with a lengthy entry on Tuesday, addressing an article in this week's issue of Josei Jishin about her personal life and career. While Kago clarified that some of the reported statements are true, she also said that there are several parts that are untrue.
Josei Jishin's article said that Kago was placed under suspension by her former management agency, Mainstream, stemming from her newest relationship. The man is said to be a restaurant manager in his 40s, whom she met last August. The two are currently said to be living together.
The man's identity was further revealed to be an ex-boyfriend of singer Kahala Tomomi. There were reports last year that he committed domestic violence against Kahala, though those accusations have been denied.
Kago apparently had a conflict with Mainstream ever since she began dating the man, as she would cancel work at the last minute. As a result, the agency is said to have suspended her. In January, she reportedly asked for independence but was denied because her contract still had 2 more years remaining. She launched her new blog without approval from her agency, and she has even held performances without going through her management.
In her blog response to the various media reports on the matter, Kago acknowledged that she began having issues with Mainstream around last October, and an agreement could not be reached. In November, her lawyer legally dissolved her contract with the agency. Mainstream still had objections after that, but she says that negotiations are already over.
Kago did not give a clear statement about the man she is rumored to be dating, but she did say that he is one of many people who has been helping her with her ongoing transition to a new management office.
Near the end of her message, she also assured everyone that she would not betray her fans again, referring to the past scandals that have affected her career.
Sources:
Nikkan Sports
Narinari
Official blog