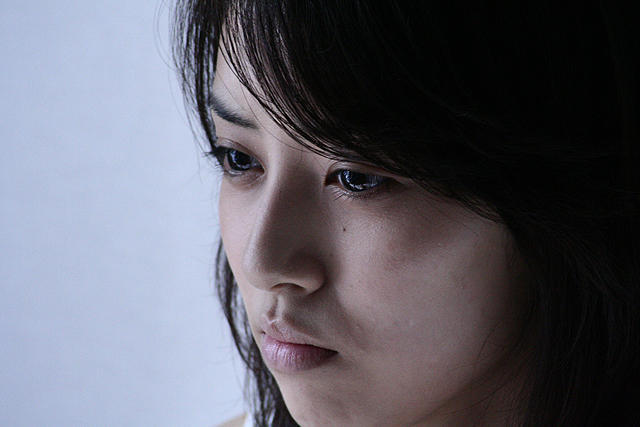 Fashion model and actress Okamoto Azusa (18) now has her first sole starring role in a movie. She will lead the cast of the suspense story "Sentimental Yasuko," scheduled for release in spring 2012.
"Sentimental Yasuko" is originally a stage production by the theatrical group Cornflakes, led by director Horie Kei. Horie is also behind the camera for the movie.
The story revolves around a hostess named Yasuko (Okamoto), who has attempted suicide multiple times before. On her parents' death anniversary, she winds up unconscious in an emergency ward after being strangled by someone. The police find her cell phone at the scene of the crime, and a veteran detective named Yamanaka narrows down the suspects to 7 men of different ages and occupations, each of whom she has been involved with. As the action proceeds nonstop from midnight to dawn, the shocking past is gradually revealed.
Okamoto's previously pure image promises to change with this film, and she admitted that she is nervous about the planned bed scenes.
Besides Okamoto, the cast includes Wada Masato (D-BOYS), Takito Kenichi, Sakata Tadashi, Nishina Takashi, Takagi Manpei, Wagatsuma Miwako, Ikeda Narushi, and Yamazaki Hajime.
Sources:
Eiga.com
Sankei Sports