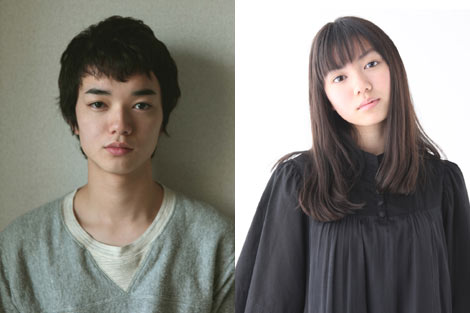 The stars of Sono Sion's upcoming movie "Himizu" have just been revealed. Sometani Shota (18) will play the main character, while Nikaido Fumi (16) will play the heroine of the story.
Announced in April, "Himizu" is an adaptation of the Furuya Minoru manga of the same name. Unlike Furuya's more famous comedy works such as "Ping-Pong Club," the manga is a serious tale of a boy (Sometani) who descends into darkness after a certain incident in his youth. Nikaido will play one of his classmates.
Sometani's recent works include "Usotsuki Mi-kun to Kowareta Ma-chan" and the upcoming "Always: Sanchome no Yuhi '64." Nikaido's works include "Gama no Abura" and "Gekijoban Shinsei Kamattechan Rock 'n' Roll wa Naritomanai."
Filming for "Himizu" already finished in Ibaraki last month. Theatrical release is scheduled for spring 2012.