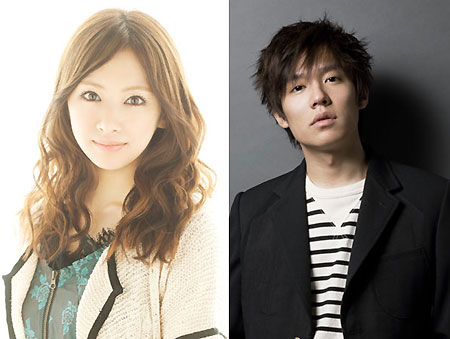 Actress Kitagawa Keiko (24) will star in a drama special based on Kono Fumiyo's manga "Kono Sekai no Katasumi ni." The manga, which tells the story of a woman who survives the atomic bombing at Hiroshima during World War II, was originally serialized in 2007-2009 and earned an Excellence Prize in the 13th Japan Media Arts Festival.
Kitagawa plays the protagonist Suzu, while Koide Keisuke (27) plays her husband, a naval officer named Hojo Shusaku who fell in love with her after meeting her only once as a child. The two move to a new life in Kure, Hiroshima during the war, a couple years before the devastating bombing in which she loses loved ones and even her own right arm. The story will cover a span of 4 years between 1943 and 1946.
Yuka plays Rin, a new friend Suzu meets in Kure who has a secret past with Shusaku. Hayami Mocomichi plays Tetsu, Suzu's first love. Other cast members include Ryo, Shinoda Saburo, Ichige Yoshie, and Ashida Mana.
"Kono Sekai no Katasumi ni" will be aired on NTV on August 5.
Sources:
Mantan Web
Oricon
Anime News Network