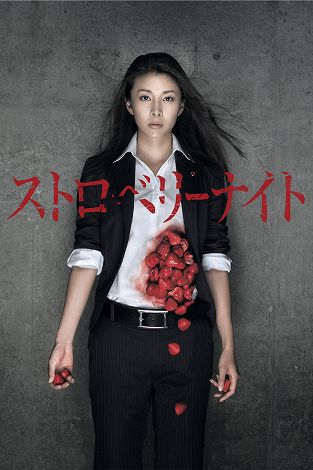 Kanjani8 member Maruyama Ryuhei (27) has joined the cast of the drama series "Strawberry Night," which is currently in production and is scheduled for broadcast next year. This will be his first time playing a police detective, acting as a subordinate of the main character Himekawa Reiko, played by lead actress Takeuchi Yuko (31).
"Strawberry Night" was originally a drama special that aired last November, based on a mystery novel by Honda Tetsuya. It was revealed last week that the show is being turned into a full series, using material from the novel's sequels.
Maruyama's character in the show is a 26-year-old bachelor named Yuda Kohei. Because his father was a policeman, he followed that same path after graduating from high school. Due to a personnel shortage in Himekawa's division, he gets brought onto the team with high expectations. His character will be quite the opposite of another young policeman played by Koide Keisuke (27), who has also been added to the cast.
"Strawberry Night" will air on Fuji TV starting in January 2012.
Sources:
Oricon
Sankei Sports