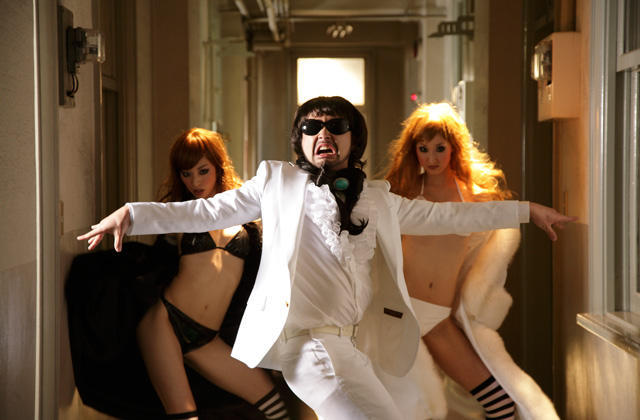 The New York Asian Film Festival 2011 recently announced its film schedule and guest lineup. One of the 14 guests attending is actor Yamada Takayuki, who will be present at screenings of Ishibashi Yoshimasa's "Milocrorze" and Miike Takashi's "13 Assassins."
The festival will be held on July 1-14 at the Film Society of Lincoln Center and Japan Society in New York. Both Yamada and Ishibashi will be present for the screening of "Milocrorze" on July 1, and Yamada will receive the Star Asia Rising Star Award during the presentation. Yamada will then be at the screening of the director's cut of "13 Assassins" on July 2.
Actor Sakaguchi Tak is also attending for screenings of "Yakuza Weapon" (July 9 & 12) and "Versus" (July 12).
The guests attending are:
Yamada Takayuki, actor
Sakaguchi Tak, actor/director
Ishibashi Yoshimasa, director
Yamaguchi Yudai, director
Yamanaka Arata, actor/stuntman
Chiba Yoshinori, producer
Tsui Hark, director
Su Chao-Pin, director
Ryoo Seung-Wan, director
Na Hong-Jin, director
Lee Joon-Ik, director
Kwon Hyeok-Jae, director/writer
Yeo Joon Han, director
Peter Davis, actor
More information about the festival schedule is currently available on the Subway Cinema News blog.
Sources:
Anime News Network
Subway Cinema News