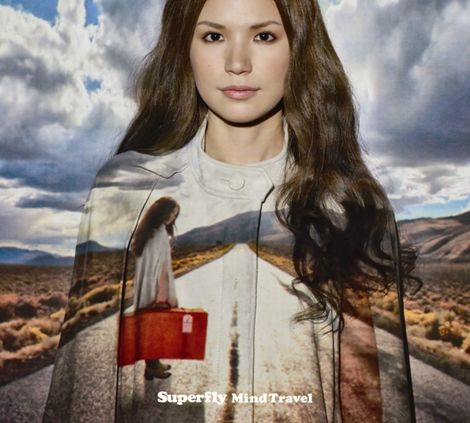 KinKi Kids proved that they're still king of the charts with their latest single "Time," selling close 151,000 copies in the first week. This extends two records that they currently hold: most consecutive years with a #1 single (15), and most consecutive #1 singles starting with their debut (31).
Another notable single in the top 10 is AKB48's "Everyday, Kachusha," which sold 18,000 copies in its 4th week to reach a total of more than 1.5 million copies sold.
On the album rankings, Superfly's "Mind Travel" took #1 with 166,000 copies sold. Including her cover best album, she now has a streak of four consecutive number-ones, starting with her first album. The last female artist to achieve this was Utada Hikaru in 2004.
Superfly – Mind Travel – 166,473
Shonannokaze – Shonannokaze ~Single Best~ – 89,375
AKB48 – Koko ni Ita Koto – 75,179
Shoujo Jidai – GIRLS' GENERATION – 52,876
Lady Gaga – Born This Way – 27,004
9mm Parabellum Bullet – Movement – 26,625
Shonannokaze – Shonannokaze ~Live Set Best~ – 25,145
Hirai Ken – JAPANESE SINGER – 23,354
The Birthday – I'M JUST A DOG – 15,378
Nem's Garden – Moratorium – 9,240
In DVDs, the latest release from Arashi debuted at #1 with approximately 539,000 copies sold, becoming their 8th DVD to top the general rankings. The DVD also pushed the group to become the first artist ever to sell more than 5 million DVDs.
Sources:
Oricon (weekly single ranking)
Oricon (weekly album ranking)
Oricon
Oricon