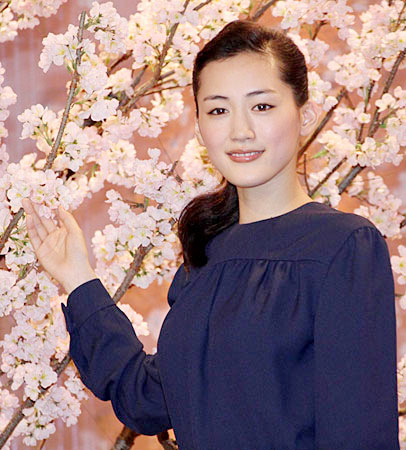 NHK has already announced its plans for its 2013 taiga drama. Titled "Yae no Sakura," the drama will star actress Ayase Haruka (26) in an original screenplay by "Gegege no Nyoubou" writer Yamamoto Mutsumi.
"Yae no Sakura" will tell the story of Niijima Yae, also known as Yamamoto Yaeko, who was born into the Aizu Domain during the late Edo period. Skilled in gunnery, she helped defend Aizu during the Boshin War, earning her the nickname of the "Bakumatsu Joan of Arc." After the war, she married educator Joseph Hardy Neesima (Niijima Jo) and became a Christian, and she helped Neesima found Doshisha University.
The story will take place mainly in the Fukushima prefecture, where Yae was originally from. NHK apparently chose the story partly in response to the aftermath of the Tohoku earthquake.
Filming is expected to begin in the summer of next year. A total of 50 episodes are planned, starting in January 2013.
Sources:
Oricon
Mantan Web