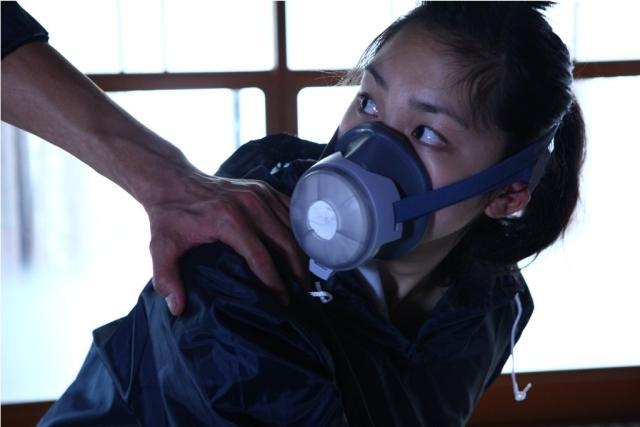 Ojima Chika (17) of the idol group Idoling!!! has been given her first movie acting role, as the star of the horror flick "2ch no Noroi Gekijoban." She is being joined by fellow Idoling!!! member Nomoto Manami (15), who is also making her movie debut.
"2ch no Noroi" was originally a DVD series, based on a thread about scary stories posted on the popular internet forum 2ch. Four DVDs have been released so far. Nagae Jiro, the director of volumes 1 and 4, is behind the camera for the new theatrical version.
Besides Nomoto, Ojima's supporting cast includes Yamasaki Jun, Saeki Daichi, Kitamura Takako, and Yano Minori.
The story revolves around an urban legend called the "Samejima Incident," known among 2ch members as something that they cannot talk about because the truth is being hidden away due to certain circumstances. However, whether the incident is real or not is debated in the forum. But when a post promises to reveal the truth behind the Samejima Incident, the occult-loving college student Shuhei and his girlfriend Kaede start becoming involved in strange occurrences.
"2ch no Noroi Gekijoban" opens in theaters nationwide on August 6.
Source:
Eiga.com