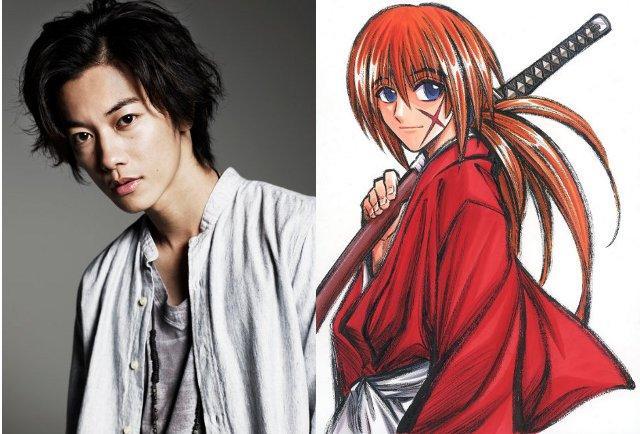 There have been rumors of a live-action "Rurouni Kenshin" movie since last summer, but now the project is officially confirmed. Actor Sato Takeru (22) will star under director Otomo Keishi ("Ryomaden"), with Warner Bros. producing.
The film is scheduled for release in 2012, though the staff is aiming to make it successful enough to continue as a series. Given the international popularity of "Rurouni Kenshin," there is also hope that the movie gets released overseas as well.
The original manga, written by Watsuki Nobuhiro, originally ran in Weekly Shonen Jump (Shueisha) from 1994 to 1999. The story has been collected into 28 tankoubon volumes, and there are more than 50 million copies of the books in print. It has been translated and released in 23 countries, and a successful television anime adaptation came out in 1996.
Sato acknowledged that there is a "very high hurdle" in living up to everyone's image of the iconic character. However, Watsuki commented that when the project was just starting, he discussed with his wife whom they thought should play Kenshin, and Sato was #1 on their list.
Preparations for the project started about 3 years ago, and Sato was offered the role after his appearance in "Ryomaden."
Filming for "Rurouni Kenshin" is scheduled to begin in July.
Sources:
Anime News Network
Sankei Sports
Eiga.com
Oricon