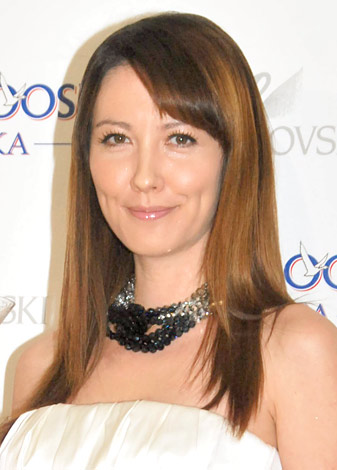 Talento Yamamoto Mona (35) is finally calling it quits from the entertainment industry, after a turbulent career beset by scandal. On June 30, she suddenly announced to the media that she is fully retiring from show business, effective immediately.
One factor in her decision appears to be her marriage. Yamamoto got married in August of last year to the president of a real estate company, and they held their wedding ceremony in Hawaii this past April. In her announcement, she stated that at the time of her marriage, she once again reflected on her life up until then and how she wanted to live her life after that. She also said that she wants to "return" to using her real name now that she has married.
Yamamoto, who is half-Norwegian, started out as an announcer for the Asahi Broadcasting Corporation in 1998. She went freelance in 2005, signing with Kitano Takeshi's management agency Office Kitano. She continued as an announcer, but her affair with politician Hosono Goshi that was discovered in 2006 forced her to temporarily withdraw from the spotlight. Yamamoto returned to television the following year, but another affair with Yomiuri Giants player Nioka Tomohiro led to another temporary break.
Sources:
Oricon
Sankei Sports