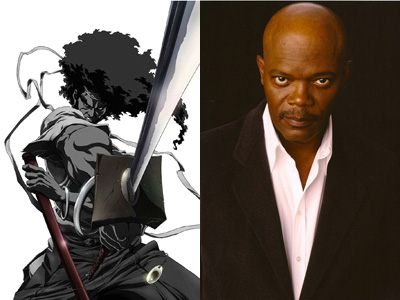 Actor Samuel L. Jackson has long been talking about a live-action film adaptation of the 2007 hit anime series "Afro Samurai," but it now appears that the project is finally coming to fruition. The Indomina Group, a production company based in the U.S. and the Dominican Republic, announced on Thursday that it is working with Jackson and Gonzo Studios to produce a movie that will begin shooting next year.
Indomina's Vice Chairman and CEO Jasbinder Singh Mann, Gonzo Studios' Ishikawa Shin, and Samuel L. Jackson are serving as producers. Eli Selden of Anonymous Content will be executive producer.
The producers are looking to choose a screenwriter and a director this summer. A complete cast is expected by the end of this year, and shooting will begin in 2012 at the Pinewood Indomina Studios in the Dominican Republic.
Jackson voiced the main character in the anime series and the 2009 animated TV movie. He commented, "This has been one of my very favorite properties ever since our amazing debut at Comic Con with the original series pilot out of Japan. I can't wait to produce the epic feature film version with our new partners at The Indomina Group."
Sources:
Anime News Network
Press Release
Cinema Today