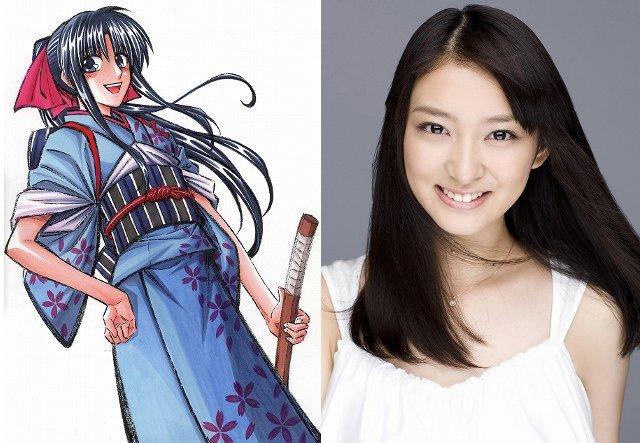 The heroine of the "Rurouni Kenshin" live-action movie has just been revealed. Rising star Takei Emi (17) will take on the role of Kamiya Kaoru, playing opposite lead actor Sato Takeru's (22) Himura Kenshin.
The movie, based on Watsuki Nobuhiro's popular manga of the same name, was just officially confirmed last month. Filming begins in August, so Takei is already preparing with training in swordplay and other skills.
Theatrical release is planned for summer 2012.
Takei recently starred in the manga-to-drama adaptation "Asukou March!" She has also landed major roles in the 2012 taiga drama "Taira no Kiyomori" and the 2012 movie "Ai to Makoto 201X."