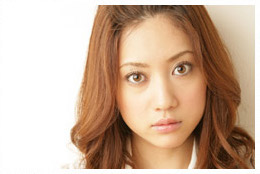 Actress Kagami Saki (26) announced today on her blog that she is retiring from show business. She was already taking a break since June due to poor health, but she decided to end her career completely due to worries about her work.
In her blog entry, Kagami revealed that there was a time when she couldn't even remember her lines for a television drama, and emotional wounds such as that have accumulated over time. While on her current break, she made up her mind to quit acting, effective at the end of July.
Kagami said that she wants to privately return to a normal life. She expressed her gratitude to her fans and those she worked with for all of their support up until now.
Kagami made her acting debut in 2001 when she won an audition of 12,000 people to star in the movie "Platonic Sex," based on an autobiography by the late adult actress Iijima Ai. She has appeared in dozens of television dramas as well, including tokusatsu shows such as "ULTRASEVEN X" and "Kamen Rider Kiva."
Source:
Sponichi Annex