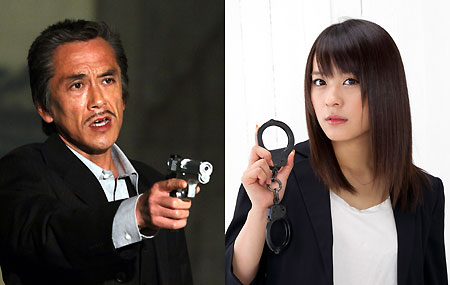 Actress Kitano Kie (20) will be playing a police detective for the first time as the lead role in a special episode of the Fuji TV drama series "Unfair." Her character, a rookie officer, will be partnered with Terajima Susumu's (47) character, forming an unlikely combination.
Starring Shinohara Ryoko (37), the action/suspense series "Unfair" originally aired in 2006 and got its first special episode later that year. In 2007, a theatrical film titled "Unfair the movie" was released. Then in May of this year, it was announced that the franchise will return with another movie, titled "Unfair the answer," scheduled for release on September 17.
Kitano's character, named Mochizuki Akira, will appear in the new television special that is set for broadcast this fall. It is tentatively titled "Unfair the special ~Double Meaning Niju Teigi~." Mochizuki is a rookie detective who joins the force as a successor to Shinohara's character Yukihira Natsumi.
Other confirmed cast members include Abe Sadao (41), Kato Masaya (48), and new addition Yamamoto Koji (34). Although no longer the star, Shinohara will make a special appearance. Sato Koichi (50), who has been cast in the "Unfair the answer" movie, will also appear in the special.
Sources:
Mantan Web
Oricon