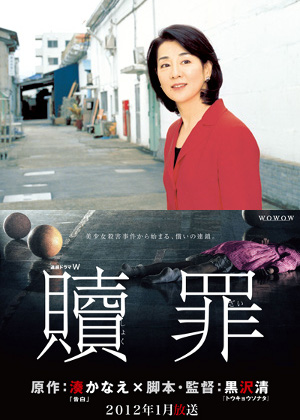 After the big success of last year's thriller "Kokuhaku," adaptations of Minato Kanae's novels appear to be in high demand. Two more adaptations were announced this week, one a theatrical film starring Yoshinaga Sayuri and directed by Sakamoto Junji and the other a television drama directed by Kurosawa Kiyoshi.
The first is titled "Kita no Kanariatachi" and is based on the second story from Minato's "Oufuku Shokan," which was published last year. The original was titled "Nijunengo no Shukudai" ("Homework 20 Years Later").
Yoshinaga plays a former teacher at a small elementary school for the Rebun and Rishiri Islands in northernmost Japan, who was forced to leave the region after a tragic incident involving 6 students said to have miraculously beautiful voices. The teacher, who lost her husband in that incident, returns 20 years later to meet with her former students.
Filming will be divided into two parts, one on location in the Rebun and Rishiri Islands in midwinter and the other during the early summer of 2012. Theatrical release is planned for fall 2012 at the earliest.
An audition will be held this month for the parts of the students.
Before that, WOWOW will broadcast an adaptation of Minato's "Shokuzai" in January, as part of its "Renzoku Drama W" time slot. The story contains a similar premise to "Kokuhaku" and "Kita no Kanariatachi," revolving around an elementary school murder incident that happened 15 years in the past. The mother of the murdered student blames the 4 students who apparently witnessed the culprit but can't remember the face. Even after entering adulthood, they are still being pressed to atone for the incident.
In addition to directing, Kurosawa is handling the screenplay. The cast has not yet been announced.
Sources:
Cinema Today
Cinema Today