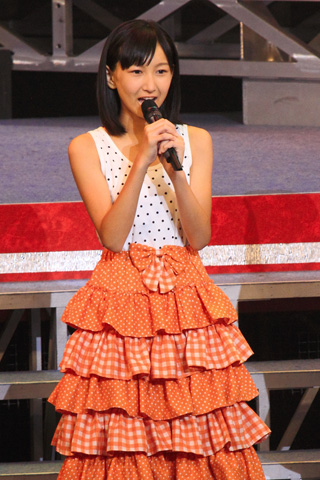 Less than a month after the Hello! Project idol group S/mileage added 5 new "sub-members" to its lineup, one of them is dropping out of the group.
13-year-old Kosuga Fuyuka was suffering from poor health during rehearsals for the group's tour, and a medical examination revealed that she has severe anemia. She will need several months of treatment to recover, after which she is expected to resume her entertainment career as a Hello! Pro Egg.
S/mileage is now down to 7 girls (3 members and 4 sub-members), since former member Ogawa Saki (14) also left the group around the end of last month. The group is already set to release their next single "Tachiagaaru" on September 28.
Source:
Barks