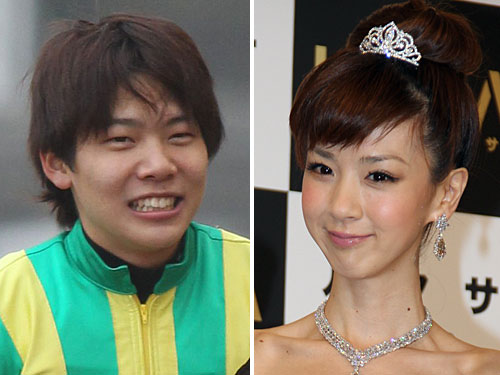 On Sunday, horse racing jockey Miura Kosei (21) announced on his blog that he and gravure idol Hoshino Aki (34) are now officially married. The two registered their marriage earlier that same day, September 25th.
It was reported just a couple days earlier that the two were officially engaged and had plans to marry before the end of this year, but the exact date was not known at the time.
Miura and Hoshino got to know each other through work in 2009, and they were dating for the past two and a half years before finally deciding to tie the knot.
The date of their wedding ceremony and reception is still being determined, but Hoshino has previously said that she wants to have her wedding before her 35th birthday next March.
Source:
Sponichi Annex