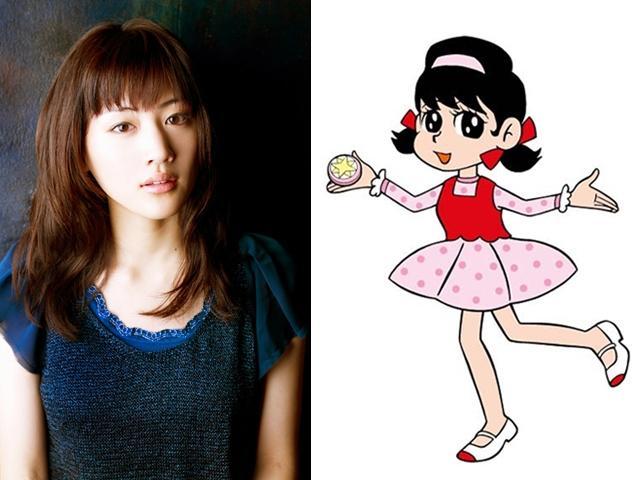 Akatsuka Fujio's classic magical girl manga "Himitsu no Akko-chan" has a live-action movie in the works, it was revealed today. Actress Ayase Haruka (26) will take on the starring role, while Okada Masaki (22) will play the male lead.
"Himitsu no Akko-chan" was first published in 1962, so next year will be the manga's 50th birthday. The story has been adapted three times as a television anime series, but this will be its first live-action adaptation.
"Himitsu no Akko-chan" tells the story of an elementary school student named Kagami Atsuko, who receives a magical compact mirror that lets her transform into anything she wants. The live-action film will be an original story in which Atsuko turns into a 22-year-old woman, in a variety of costumes including a figure skater, a cabin attendant, an office worker, a police officer, and a bike racer. Okada plays her first love, an elite salaryman.
Kawamura Yasuhiro ("Kochikame") is directing. Filming is scheduled to start in late October, and the movie will be released in September 2012.
Source:
Eiga.com