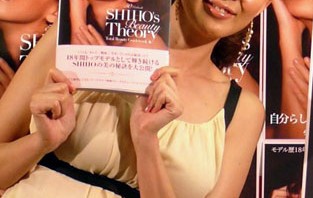 Fashion model SHIHO (35) and mixed martial artist Akiyama Yoshihiro (36) are now proud parents. SHIHO officially announced on her blog that she gave birth to their first child, a daughter, on the afternoon of October 24.
SHIHO says the child weighed 3,358 grams at birth and is in good health. Akiyama was present at the hospital at the time of birth.
The couple have been married since March 2009.
It appears that SHIHO plans to return to work at the start of 2012, depending on her health.
Source:
Mantan Web