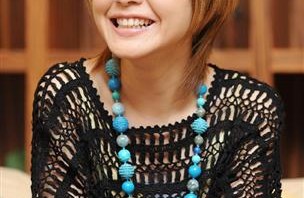 Dream Morning Musume member and former Morning Musume member Nakazawa Yuko (38) is currently dating a businessman of the same age, reports this week's FRIDAY.
The magazine says the man works in an IT-related business and resembles actor Uchino Masaaki (43). He and Nakazawa were recently introduced to each other by a friend and they began dating in August.
The two spent a night together at Nakazawa's apartment after a dinner date at a Roppongi sushi restaurant. FRIDAY also published photos of the couple embracing on the street in front of the apartment.
Nakazawa's management office declined to comment on her private life.
Nakazawa was previously in a long relationship with V6 leader Sakamoto Masayuki (40), but they broke up in August 2010.
Source:
Sankei Sports