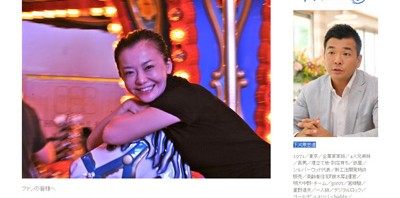 Singer Kahala Tomomi (37), who has been away from the entertainment industry since 2007, is looking to make a comeback. She used her brother's blog to talk a little about her plans to return, though nothing concrete has been decided yet.
On October 30, she wrote on the blog that she has been living overseas with her father since about a year ago, in order to regain her health and her own self. She said that she is currently very happy, and she plans to return to Japan before the end of this year to undergo voice training and acting practice with the aim of returning to show business.
Kahala has previously made headlines for her personal life, including an apparent suicide attempt in 1999. In 2009 and 2010, she had to be taken to the hospital after tranquilizer overdoses.
Kahala's agency, who let her go in 2007 after continually being unable to contact her, said that it has not heard anything about her making a comeback.
Sources:
Sankei Sports
Cinema Today