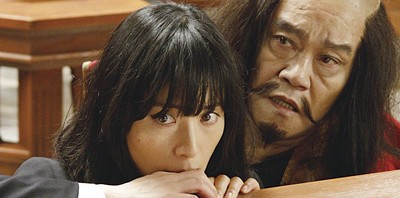 Mitani Koki's newest movie, "Suteki na Kanashibari," topped the box office rankings for the second week in a row. In its first 9 days in theaters, the movie has already been seen by 1.3 million people and earned more than 1.6 billion yen.
The film is currently being shown on 427 screens nationwide. In its opening weekend, it grossed more than 533 million yen with approximately 390,000 viewers. This past weekend, another 313,000 people went to see the film, bringing in close to 414 million yen. Combined with its weekday numbers, the film's total audience so far adds up to 1,313,367 viewers with a box office gross of 1,623,979,000 yen.
Meanwhile, the manga-based sequel "Kaiji 2: Jinsei Dakkai Game" ranked 2nd in its opening weekend, earning almost 350 million yen on 316 screens.
Source:
Cinema Today