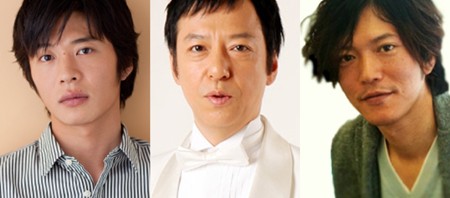 Comedian/actor Itao Itsuji (48) will be the star of an NTV drama series next season, titled "Deka Kurokawa Suzuki." He will play the part of a police detective in a small countryside town, along with Tanabe Seiichi (42) and Tanaka Kei (27) as his subordinates.
Kurokawa Suzuki (Itao) is described as a detective with top-notch reasoning skills, but he also has a very sensitive heart when it comes to his subordinate's gossip or his wife's black humor. One of his subordinates is Shiraishi (Tanabe), a detective whose overly positive thinking blinds himself to his own incompetence. The other is Akagi (Tanaka), the only "normal" officer at the police station. Despite having zero teamwork among them, the three of them must solve the brutal cases they encounter in their town.
Actress Tsuruta Mayu has been cast as Kurokawa's sharp-tongued wife.
The drama is based on Takita Michio's mystery novels "Inaka no Keiji no Shumi to Oshigoto" and "Inaka no Keiji no Doubutsuki." Filmmaker Honda Ryuichi will serve as one of the show's directors, and Omiya Ellie is handling the screenplay.
NTV will air the series on Thursdays at 11:58pm, beginning January 5, 2012.
Source:
Mantan Web