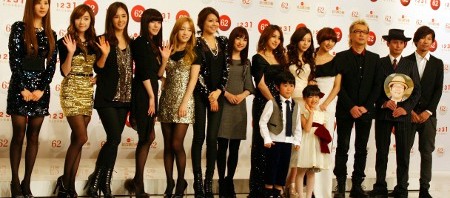 NHK has finally announced the official lineup for the 62nd Kouhaku Uta Gassen. This year's show features 55 artists, with 28 on the Red Team and 27 on the White Team.
7 artists are appearing at Kouhaku for the first time, including Shiina Ringo and K-pop groups KARA and Shoujo Jidai.
Artists are listed in Japanese alphabetical order, along with the number of times they have appeared at Kouhaku (including this year). The performance order has not yet been announced.
Red Team:
White Team:
This year's Kouhaku Uta Gassen is being held on December 31st from 7:15pm to 11:45pm. Actress Inoue Mao and Arashi are serving as hosts for the Red and White teams.
Source:
NHK