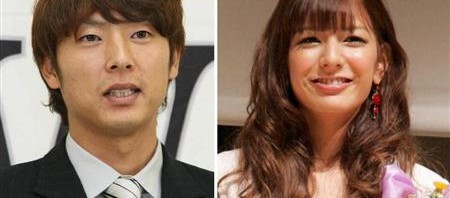 Talento Suzanne (25) is now married, it has been learned. On December 1, she registered her marriage with Saito Kazumi (34), a pitcher for the Fukuoka SoftBank Hawks. The couple had been dating for about two years, and their relationship was discovered by the magazine FRIDAY in March 2010.
Sources say the couple met through a friend in the fall of 2009 and soon began dating. Suzanne is originally from the Kumamoto prefecture in Kyushu, which neighbors the Fukuoka prefecture where the Hawks are based.
Saito has not pitched since the 2007 season, as he is still undergoing rehabilitation for shoulder surgery. In January of this year, he became the Hawks' injury rehabilitation coach. He celebrated his 34th birthday on November 30, just one day before the couple got married.
No wedding ceremony nor reception has been scheduled yet. They also have not yet decided on their new home together, so it appears that they will continue their long distance relationship for the moment, since Suzanne is based in Tokyo.
Source:
Sankei Sports