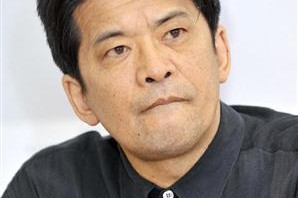 Movie director Morita Yoshimitsu died of acute liver failure on Tuesday night at a hospital in Tokyo, it has been learned. He was 61 years old.
Morita started working with 8mm film during his time in the arts department of Nihon University. In 1981, he made his theatrical debut with the movie "No You na Mono" ("Something Like It"), which earned Best Film and Best New Director at the Yokohama Film Festival. In 1983, he directed the critically acclaimed "Kazoku Game" ("The Family Game"), which starred Matsuda Yusaku with Itami Juzo and Yuki Saori.
Morita's career included many other award-winning films, such as "(Haru)," "Shitsurakuen" ("A Lost Paradise"), and "Ashura no Gotoku" ("Like Asura"). His final film before his death was the train otaku comedy "Bokutachi Kyuukou ~A Ressha de Ikou~," which is scheduled to open in March 2012 and stars Eita and Matsuyama Kenichi.
Source:
Sankei Sports